Wondering what to serve with orange chicken? Look no further! Grilled orange chicken is a BBQ favourite, but every good chicken dish is even better with the perfect side dish.
We've put together the best grilled orange chicken sides so you can find the perfect pairings for those tangy-sweet flavours.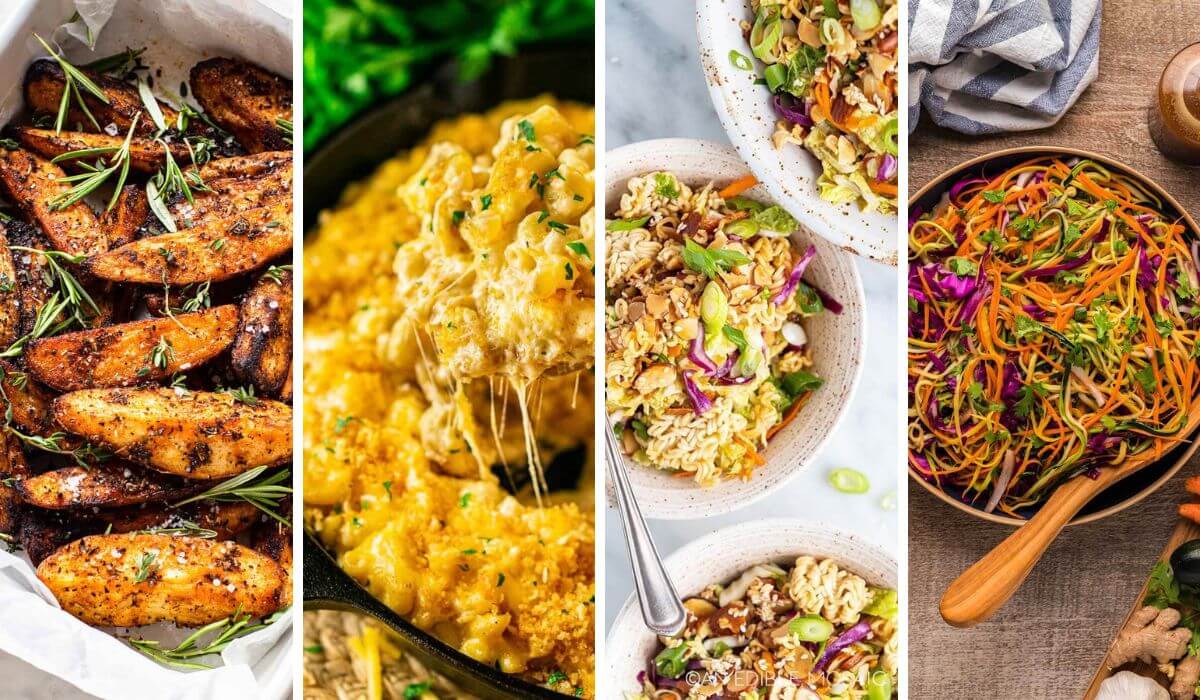 What To Serve With Orange Chicken
Orange chicken is a popular Chinese dish and as such, one of the best options for pairing this dish is rice. But that's not your only option.
Simon's honey orange BBQ chicken has a bit of a sweeter citrus flavour than the traditional Chinese version, but these side dish ideas for orange chicken will go great with your main dish either way: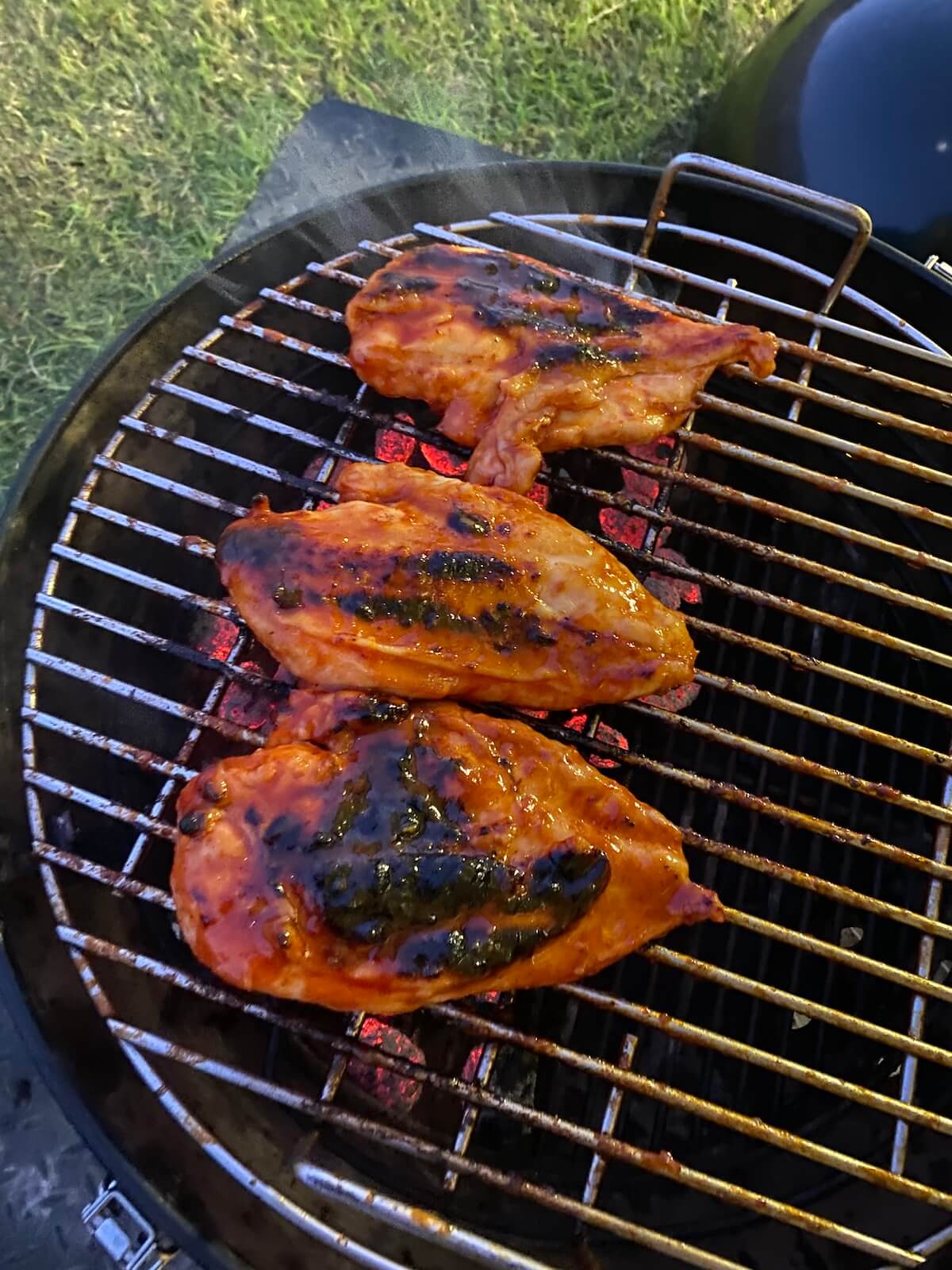 1. Rice Dishes
Rice is a classic side for any dish that has a sauce as the hero. It's the perfect choice for absorbing those extra flavours, but that doesn't mean you need to stick with plain rice.
Mix it up with brown rice rather than white rice or steam some veggies first and stir them through your rice for extra flavour and texture.
Fried rice is always a great side dish option too.
2. Veggies
Go green with some grilled, steamed or stir-fried vegetables like broccoli, zucchini, squash, carrot and green beans. These fresh veggies will add colour, texture and a bit of crunch to your plate that works well with orange chicken.
You can also serve some steamed bok choy for a traditional Asian touch to a Chinese orange chicken dish.
3. Noodles
Switch out the rice for noodles. Egg noodles with stir-fry vegetables and any leftover orange marinade stirred through make for a delicious side dish.
You can also opt for udon noodles or even classic ramen noodles which are sure to be a hit with the kids and turn your tender chicken into a complete meal.
4. Salads
A light salad is always a great option when serving up a healthy orange chicken as the main course. Choose something leafy like spinach, kale, or romaine lettuce.
A green salad with cucumbers, tomato, lettuce, and a vinaigrette dressing is a great option for summer BBQs. Cut up extra slices of orange for a twist on this classic choice of a healthy side dish.
5. Baked Potatoes
For a more hearty side, nothing beats the good ol' baked potato. Slice up some potatoes in wedges and bake them until they're crispy on the outside but fluffy on the inside.
Easy Side Dishes For Orange Chicken
Now that we've got some great options for what to serve with your favourite easy orange chicken recipe, let's get inspired with some great recipes to try that the whole family will love:
6. Ramen Noodle Salad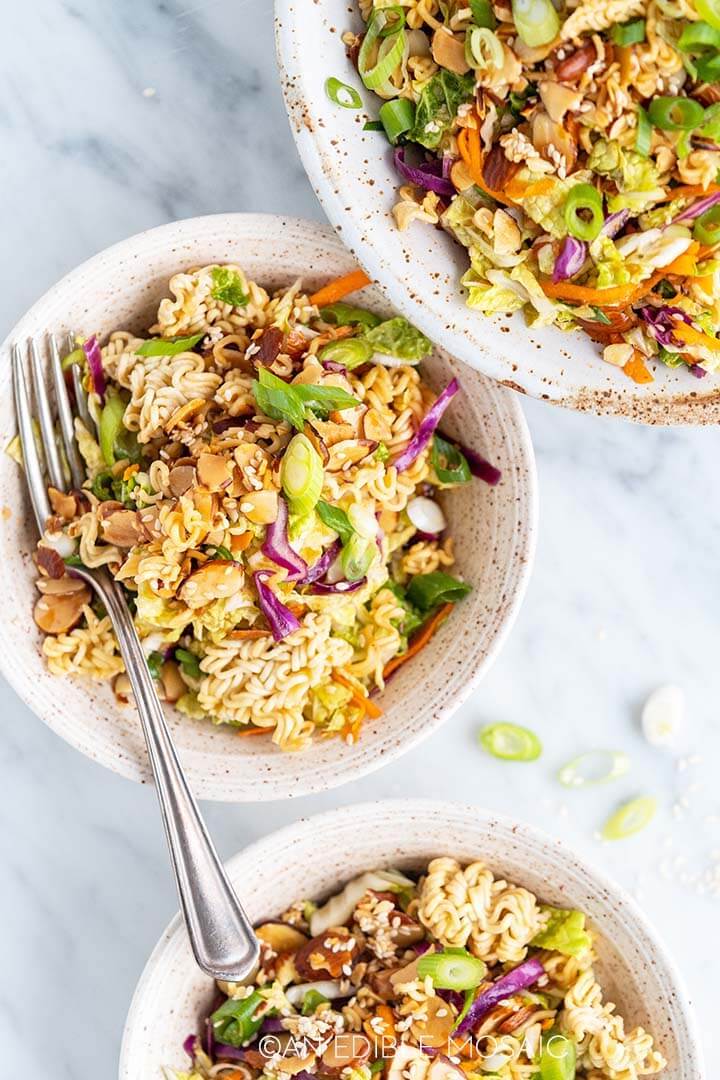 Toasted ramen noodles, cabbage, crunchy nuts and a sweet and savoury dressing are the key ingredients to this flavour-packed ramen noodle salad.
7. Easy Mediterranean Yellow Rice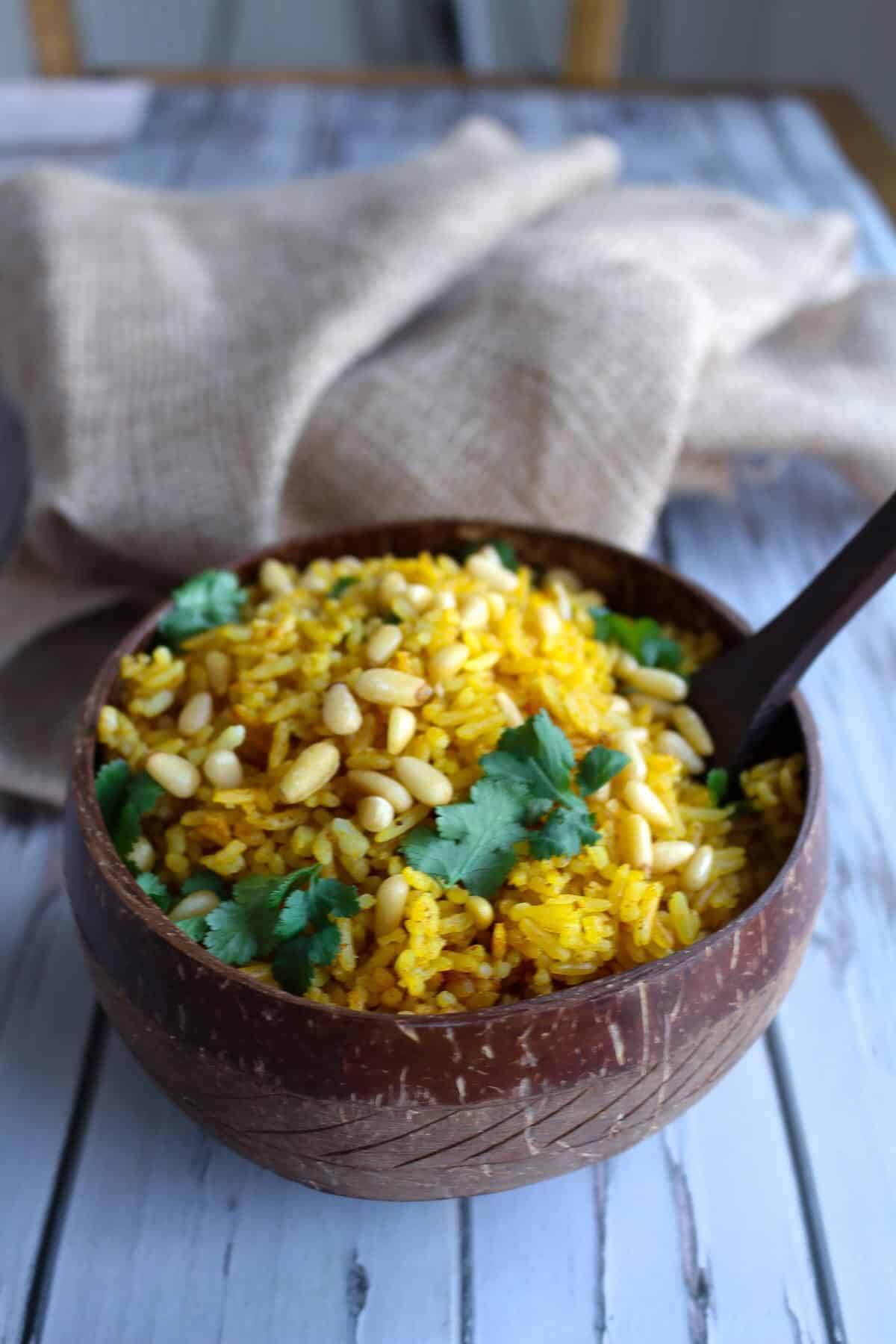 For a flavoursome addition to your rice dishes, this Mediterranean yellow rice is made using pantry staples, which is always a winner if you're focused on the mains and forgot to plan some great side dishes!
8. Asian Zoodle Salad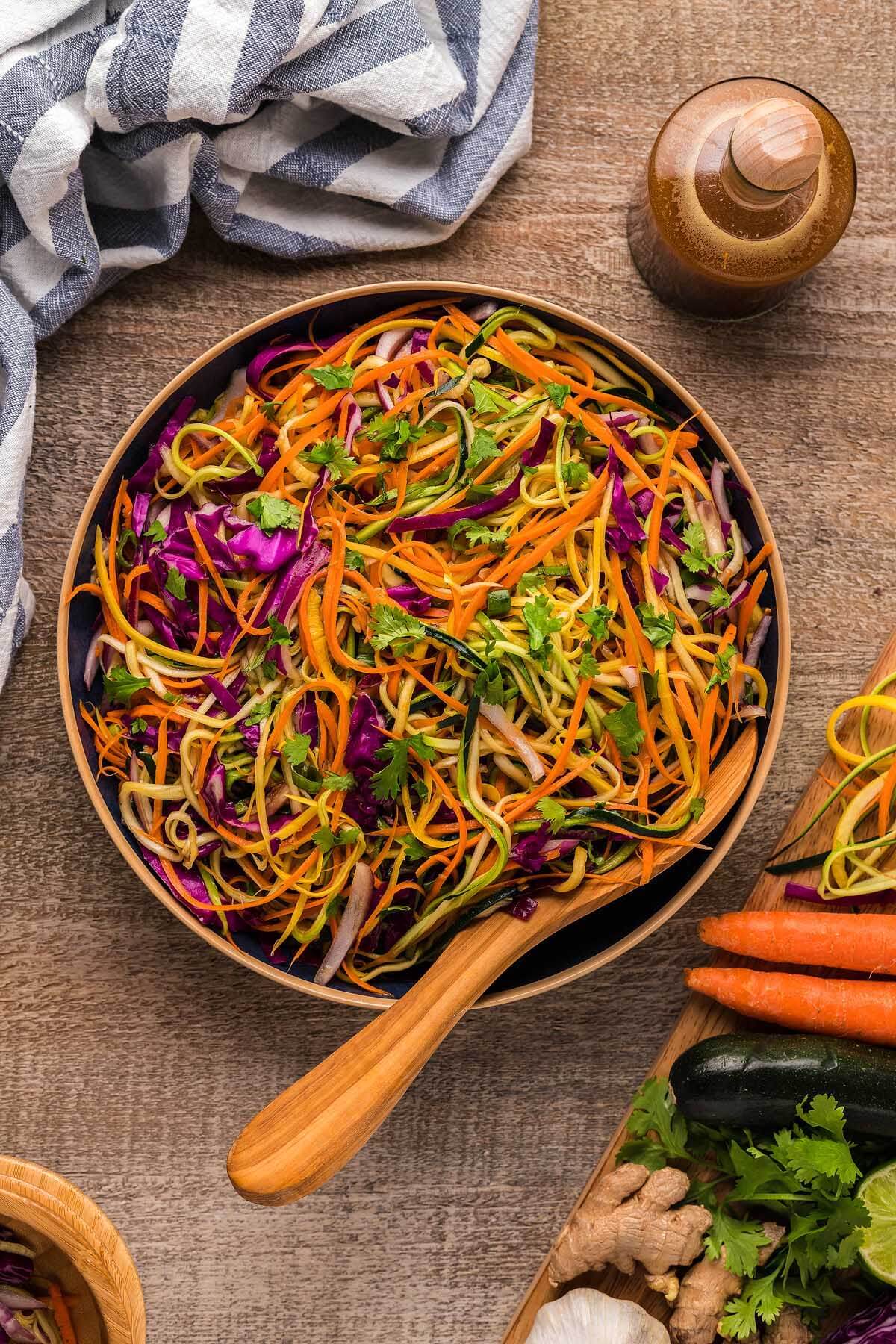 Sneak some hidden fresh vegetables into your dinner with this Asian zucchini noodle salad recipe. Spiralling veggies is a great hack for getting the kids on board and the flavours of the tangy Asian dressing pair well with the tangy sauce.
9. Tomato Avocado Salad With Grilled Corn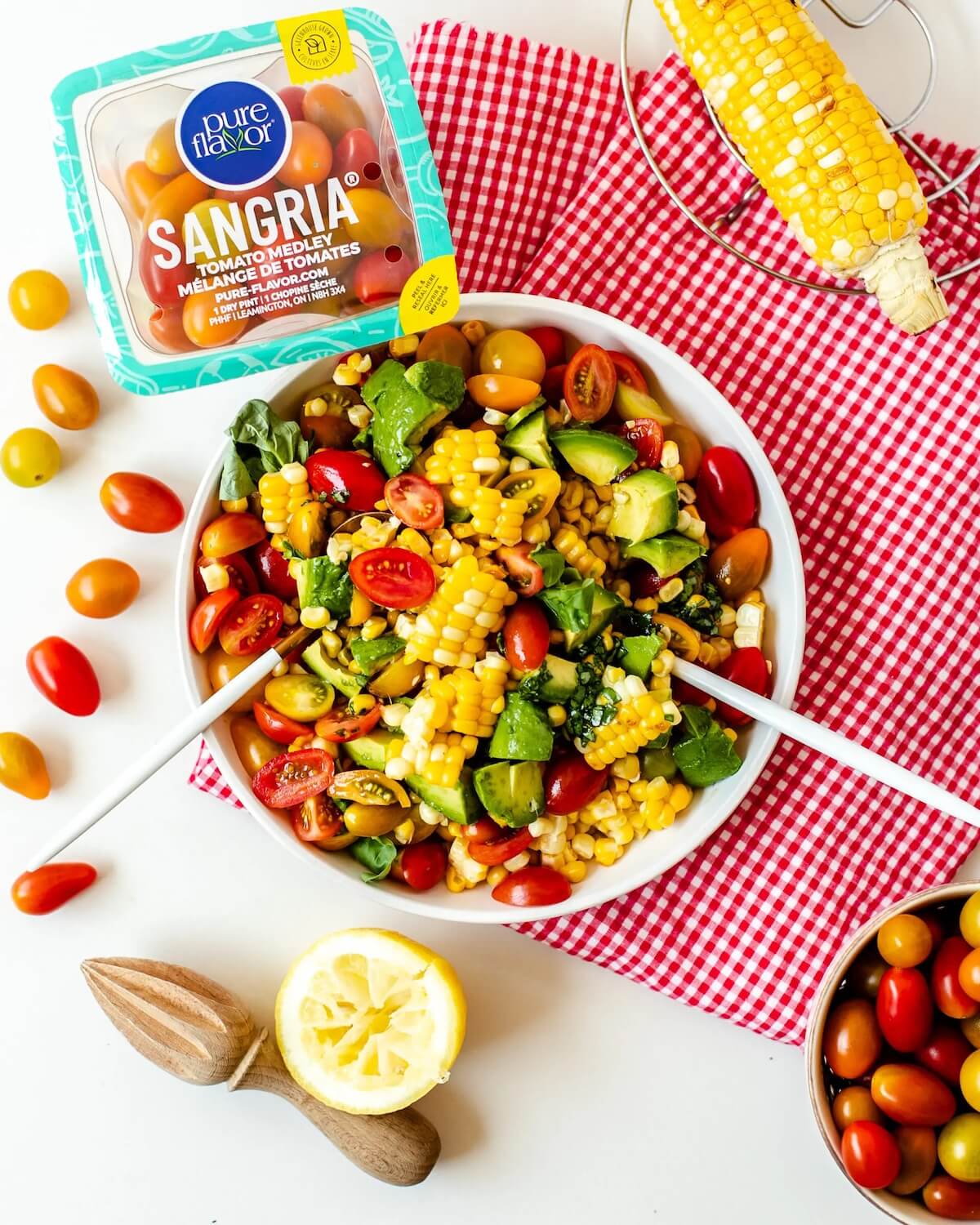 This tomato avocado salad with grilled corn is a perfect summer BBQ side dish. Quick to make, light flavours and a healthy side dish as an added bonus.
10. Broccoli Salad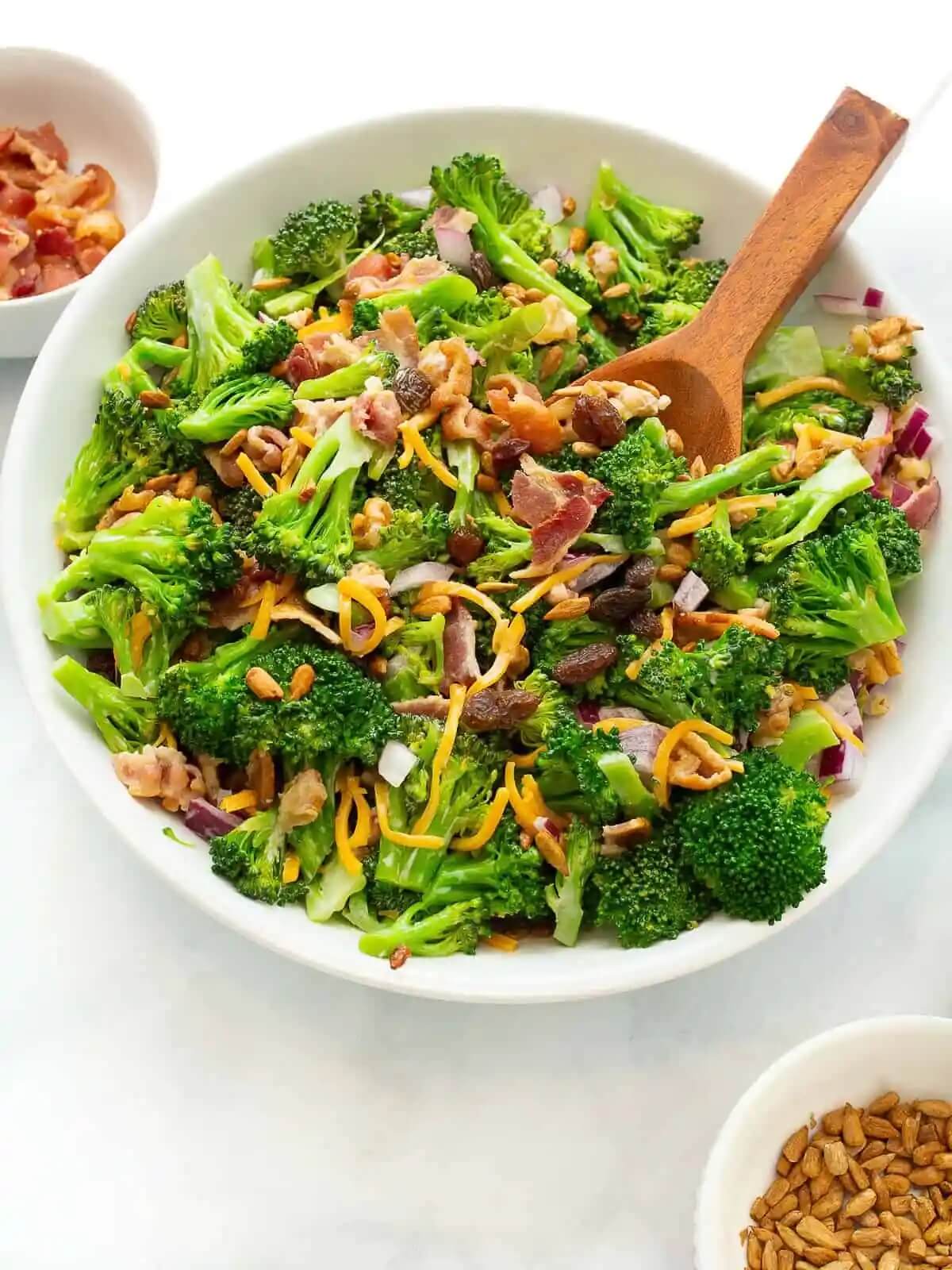 For another great healthy side dish for orange chicken, this broccoli salad is made with fresh broccoli, sunflower seeds, red onions, cheddar cheese, nuts and raisins. You might even like to toss your chicken pieces and extra orange juice sauce over the salad for an all-in-one meal.
11. Grilled Russet Potatoes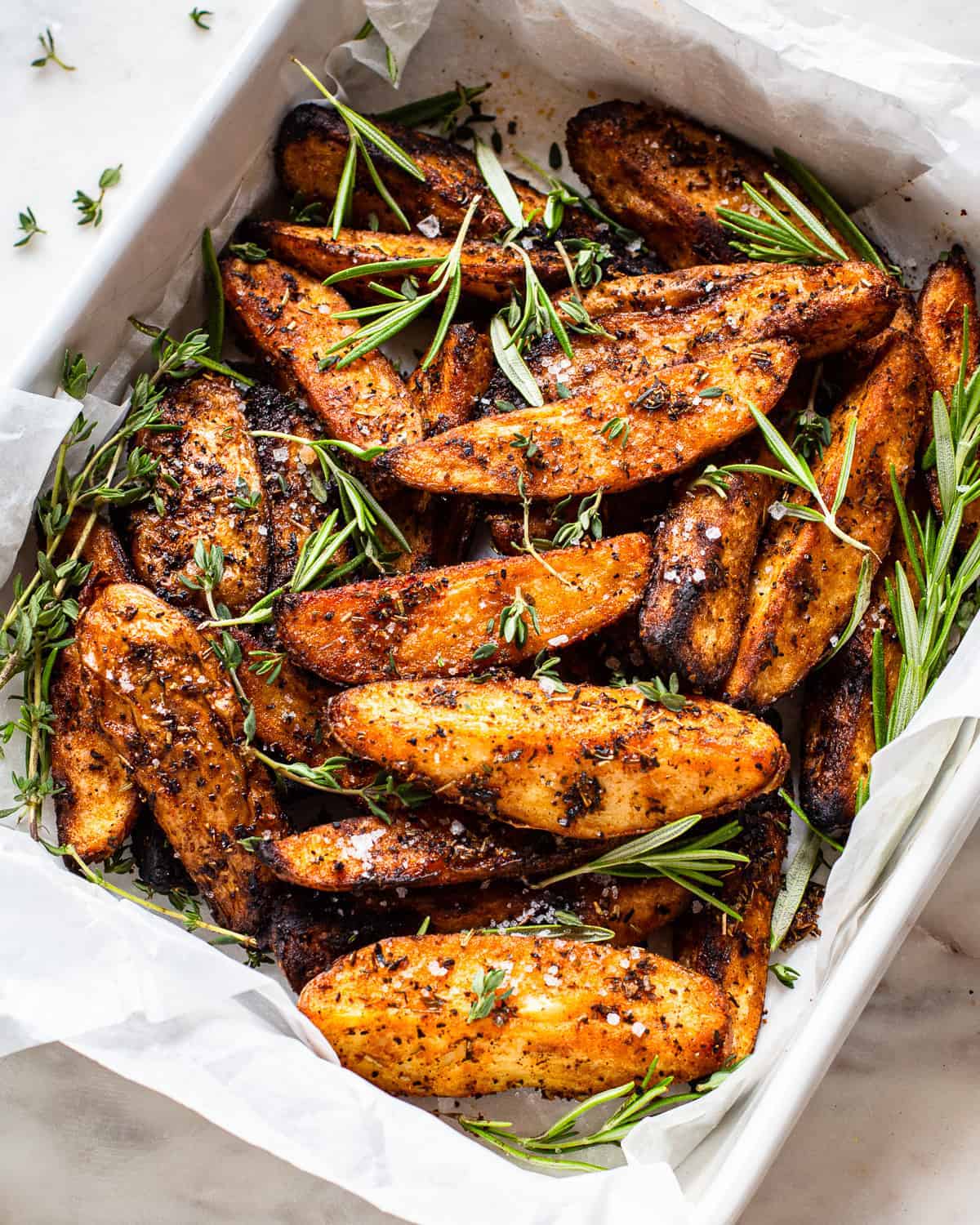 These grilled russet potatoes are prepped with oil and seasoning and then cooked on the grill in around 15 minutes for a quick grilled side dish that packs a flavour punch. The savoury flavours will help balance the orange flavour if you want to avoid too many sweet flavours in your meal.
12. Cilantro Lime Brown Rice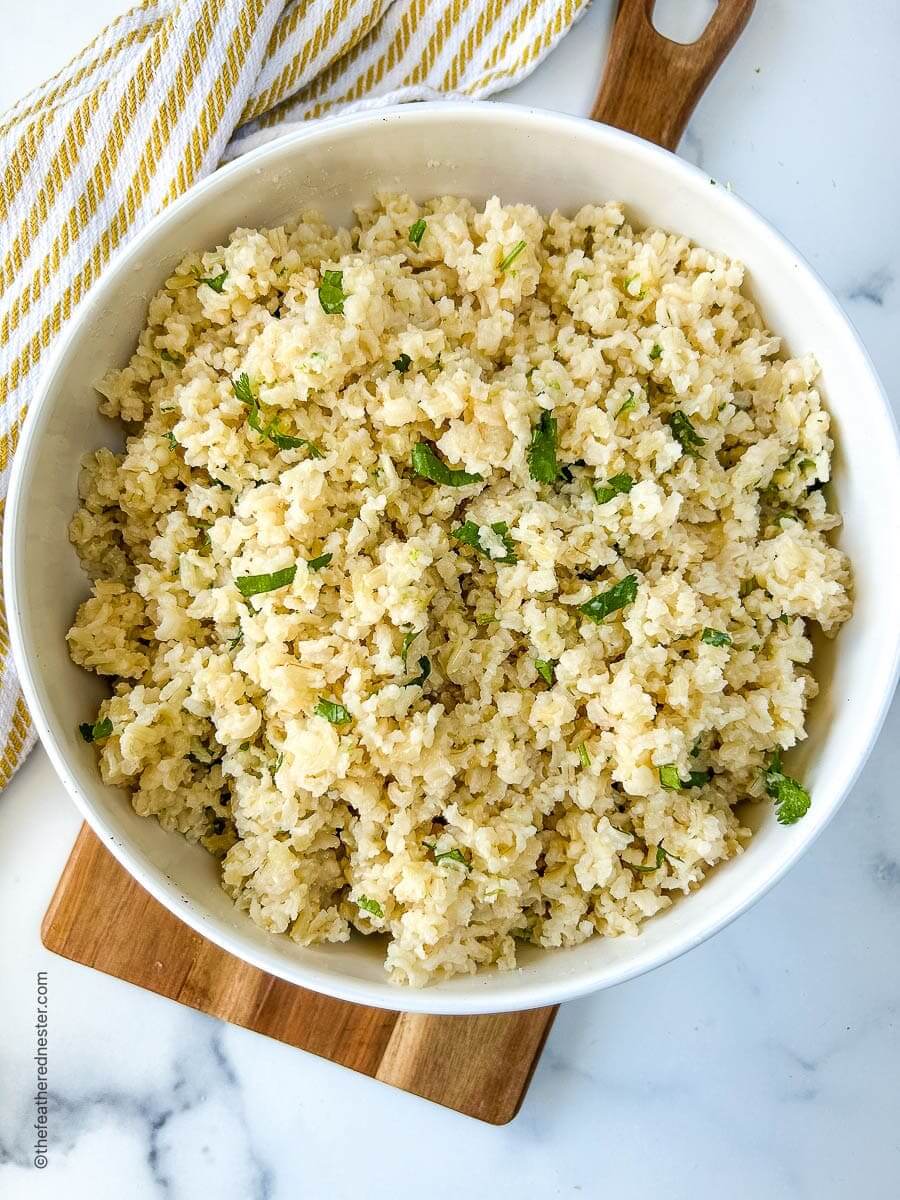 This cilantro lime brown rice dish is a stovetop rice recipe with some tex-mex flavours that would compliment the sweet tangy orange glaze of your grilled chicken.
13. Smoked Mac & Cheese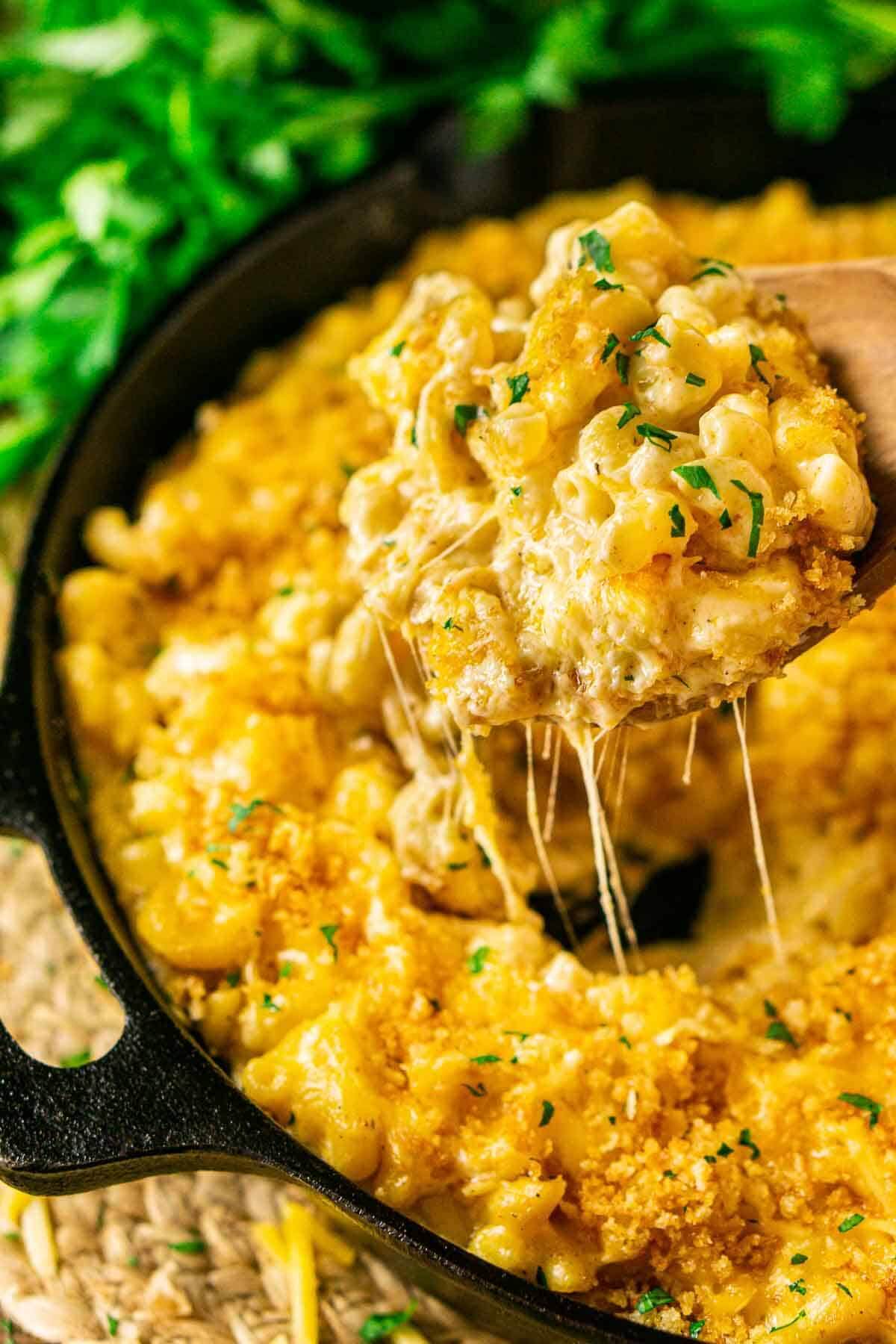 This smokey mac and cheese is made with three cheeses, gouda, cheddar and gruyere, topped with panko breadcrumbs for a cheesy comfort dish that goes with almost any meat dish! Orange chicken is no exception! Those smokey flavoured make it something a little different and an easy way to feed a crowd.
14. Grilled Sweet Peppers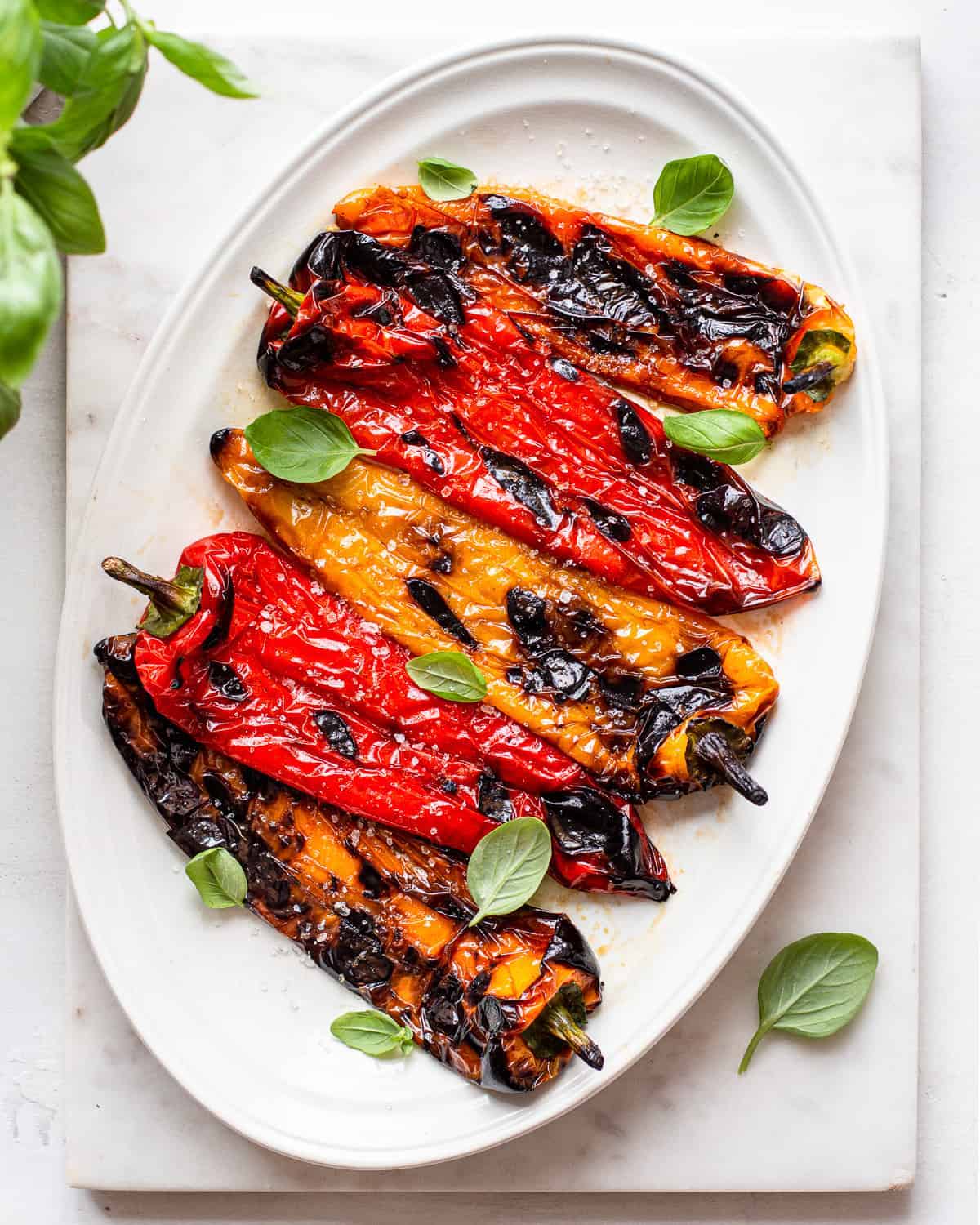 Get your grill working double time with these grilled sweet peppers. So simple, all you need is your peppers, olive oil and a pinch of salt and they are done in around 15 minutes!
15. Fiesta Rice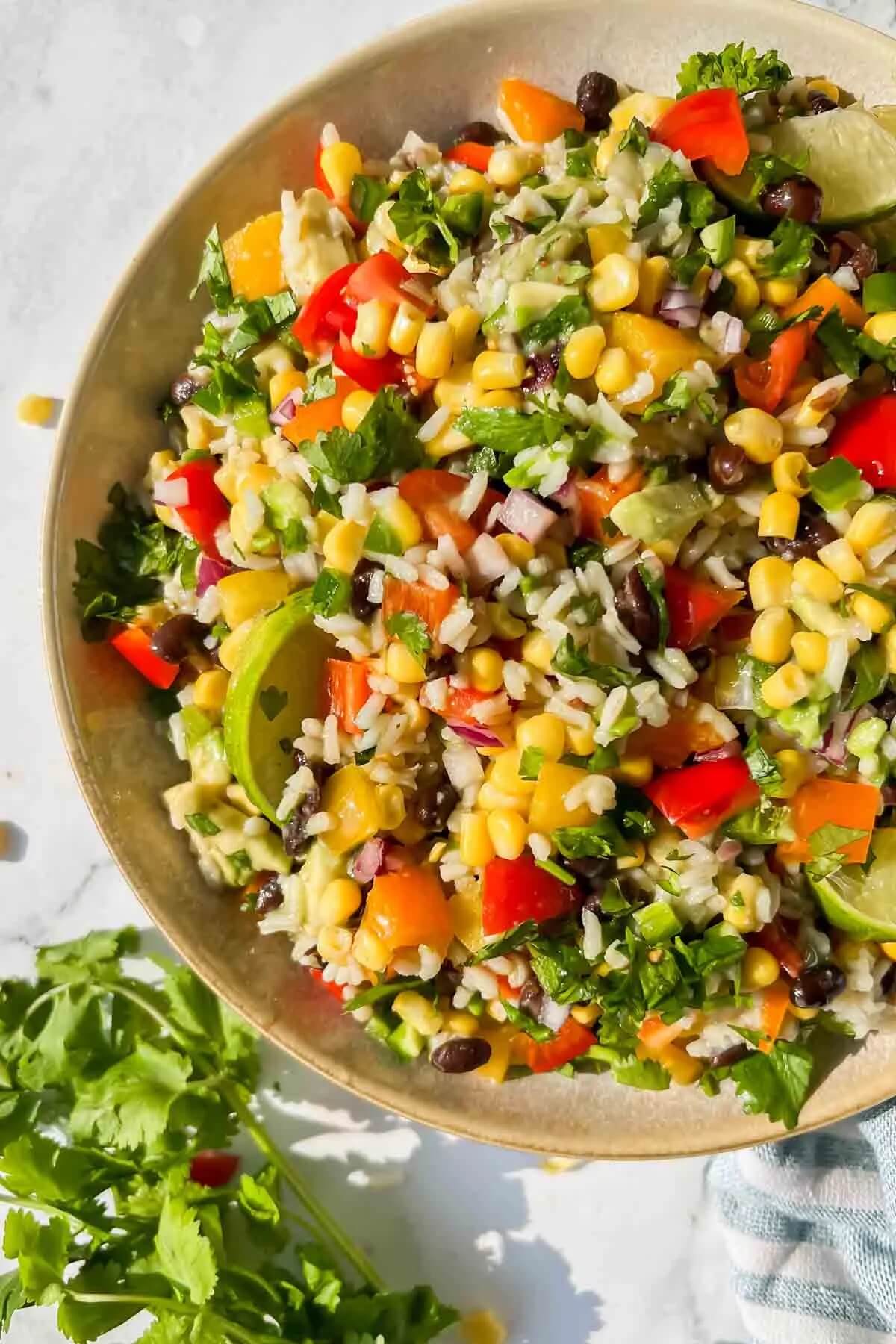 For a colourful and healthy side, this fiesta rice has Mexican flavours mixed with rice. A quick and tasty side dish recipe that is ready in around 20 minutes from prep to plate.
16. Penne Pasta Salad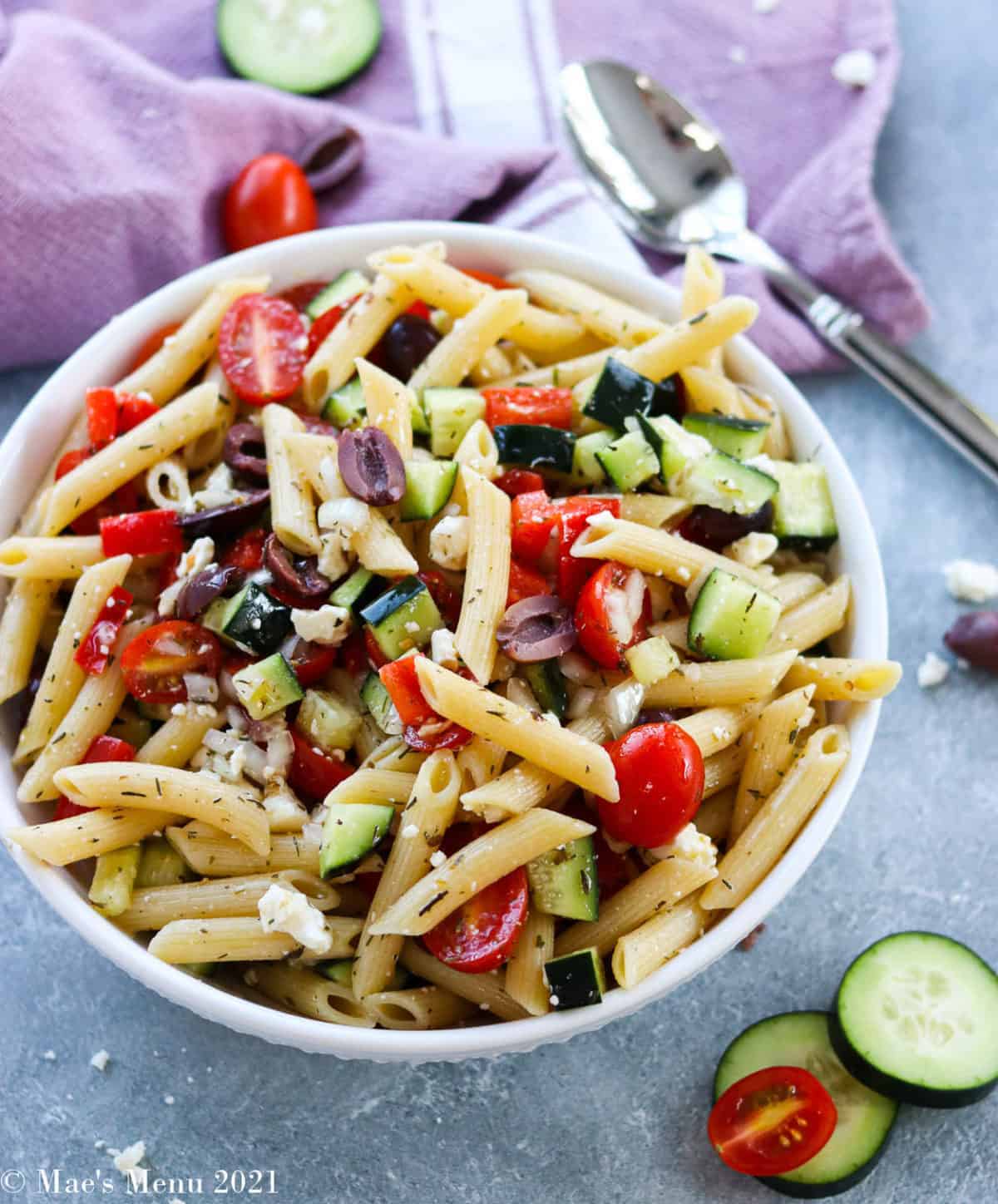 This penne pasta salad is an easy make-ahead salad dish that goes with plenty of different grilled and smoked meats if you're looking for something hearty yet light in flavours.
17. Smoked Potato Salad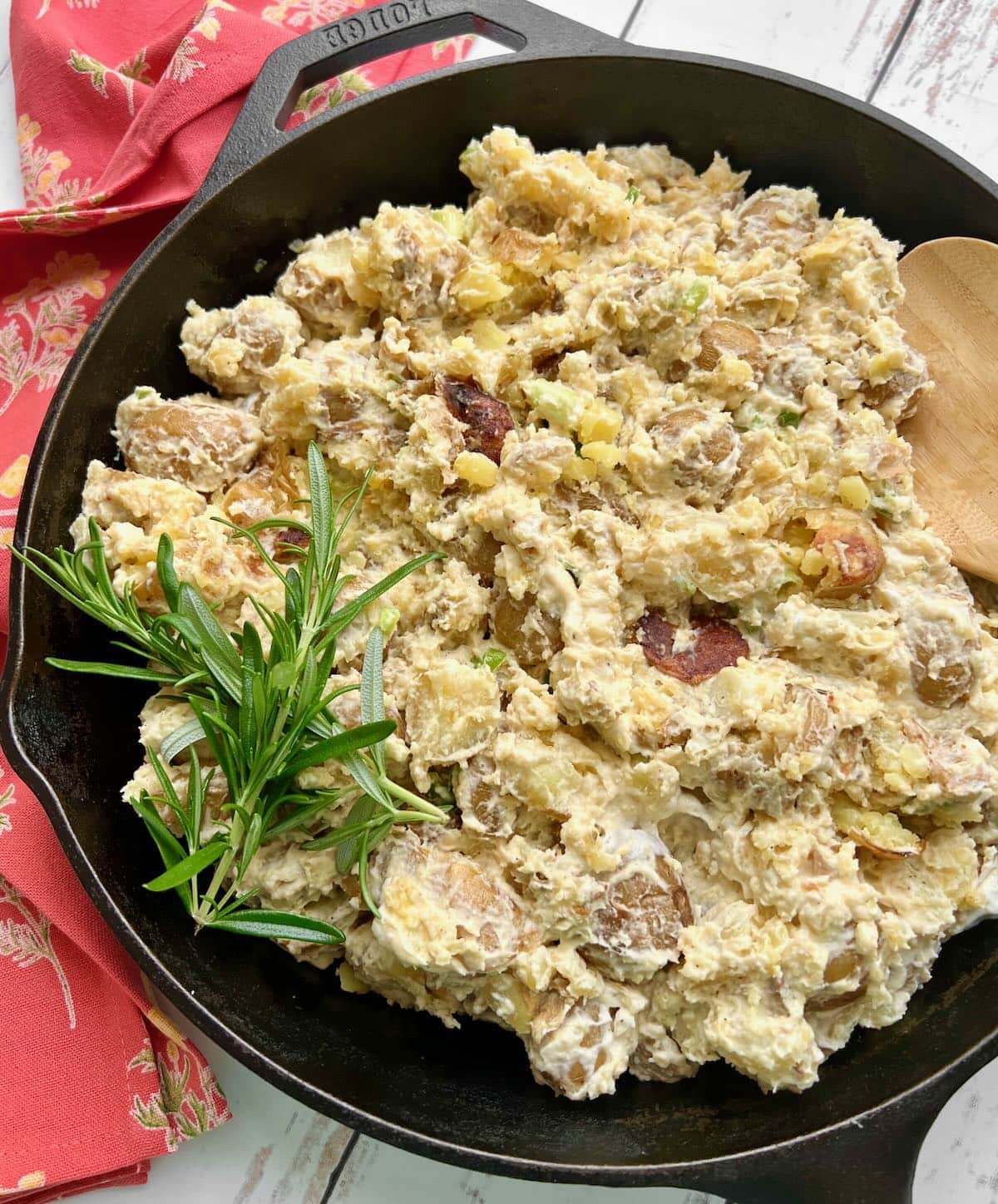 This smoked potato salad uses baby potatoes and is ready in around 2 hours in the smoker. You can also use a smoker box for your gas or charcoal grill. This is a nice twist to your favourite comfort side dish.
18. Red Cabbage Coleslaw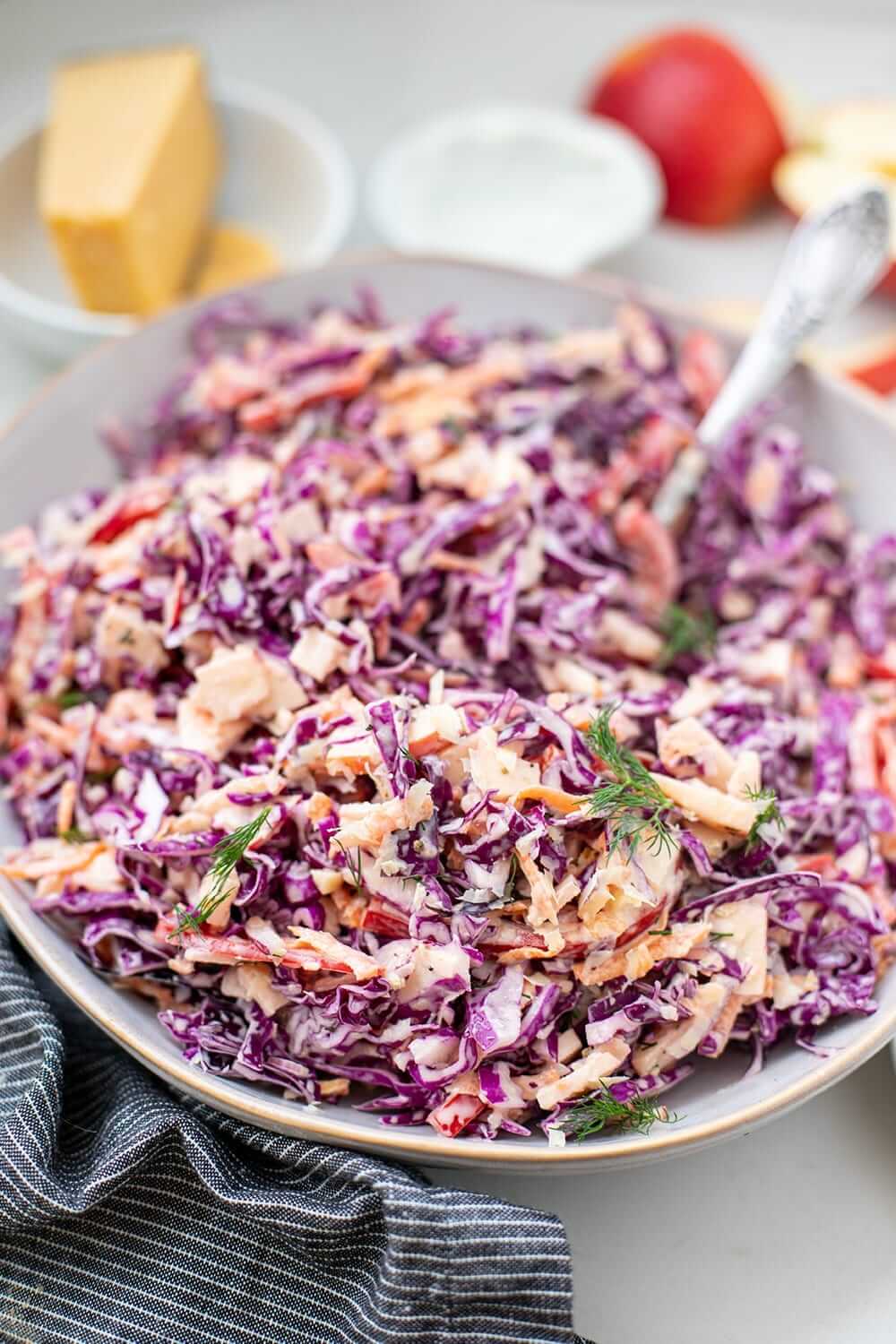 This red cabbage coleslaw has a sweet and creamy twist to your favourite slaw recipe, with apple and parmesan as a quick and easy salad side dish.
19. Roasted Sweet Potato & Rice Salad
For a make-ahead side dish you can serve cold, this roasted sweet potato and rice salad is a excellent option for entertaining, if you don't want to spend all your time making and prepping sides along with your chicken.
20. Kale Slaw With Apple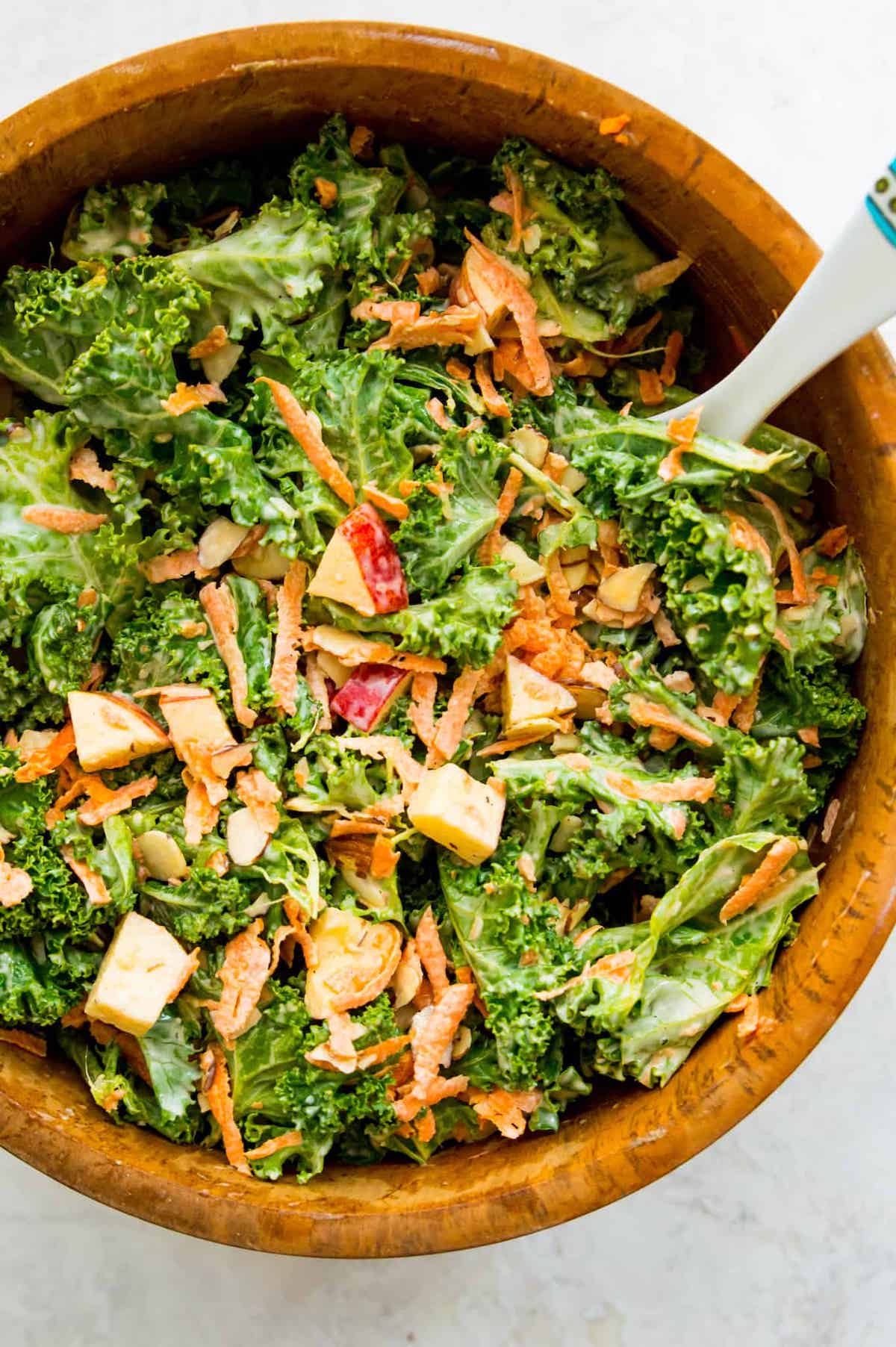 If you're keeping with the sweet theme, this kale slaw with apples brings even more fruit flavours into your meal and keeps things light for hot summer days on the patio.
Conclusion: Orange Chicken Side Dishes
When it comes to choosing the best side dishes for a dish with big flavours, like the tangy orange sauce and orange zest of your grilled chicken, consider serving side dishes that have similar flavours or have more savoury flavours instead. Having more than one side dish can be a great option. Plus, you only need simple ingredients for most of these great sides for orange chicken!
Need more side dish ideas? Check these out:
Save It For Later