Looking for kid-friendly BBQ side dishes? As every parent knows, not all dishes are created equal when it comes to kids. What might be a classic BBQ side for us adults might not always be a hit with kids.
That's why we've created this epic collection of kid-friendly side dishes for barbeques.
This means less whining and more dining!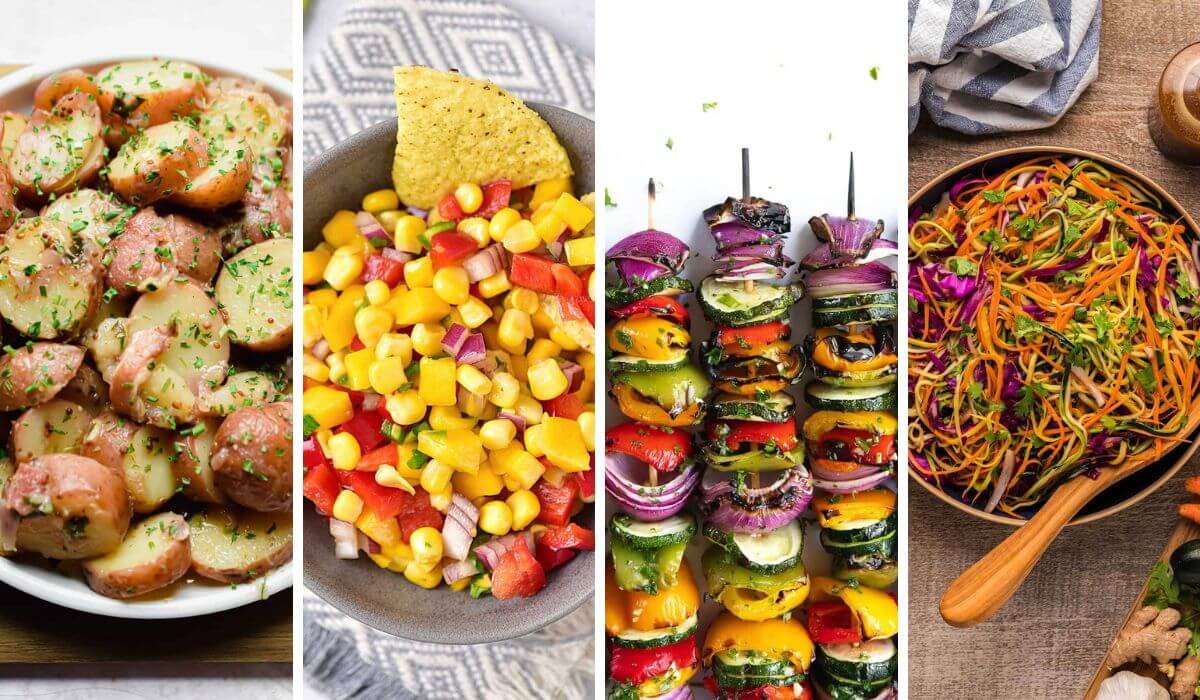 Choosing Kid-Friendly BBQ Side Dishes
When it comes to choosing side dishes that the whole family will enjoy, there is no one-size-fits-all. Especially when it comes to feeding kids!
Our two kids could not be more opposite in their tastes most of the time. One loves sour flavours while the other can't stand them. In some ways, they are great eaters. In other ways, they are definitely picky eaters!
So when you're choosing sides for kids, you know your kids' tastes better than anyone and that means not everything on this list is going to appeal to your child. That's okay.
We are pretty hopeful you will find plenty of ideas that your child will love though.
Usually, as a rule of thumb, most kids don't love spicy or really strong flavours. Not always the case, but having at least one blander dish isn't a bad option when you're entertaining a crowd and aren't too sure if some of them are picky eaters!
Alright, let's get to the sides!
Best Kid-Friendly Side Dishes
Time to find a great side dish, or 3, to serve up at your backyard cookouts. From classic barbeque sides, make-ahead sides for BBQs, to delicious side dish recipes that might have your kids discovering new favourites they never knew they had:
1. Grilled Vegetable Skewers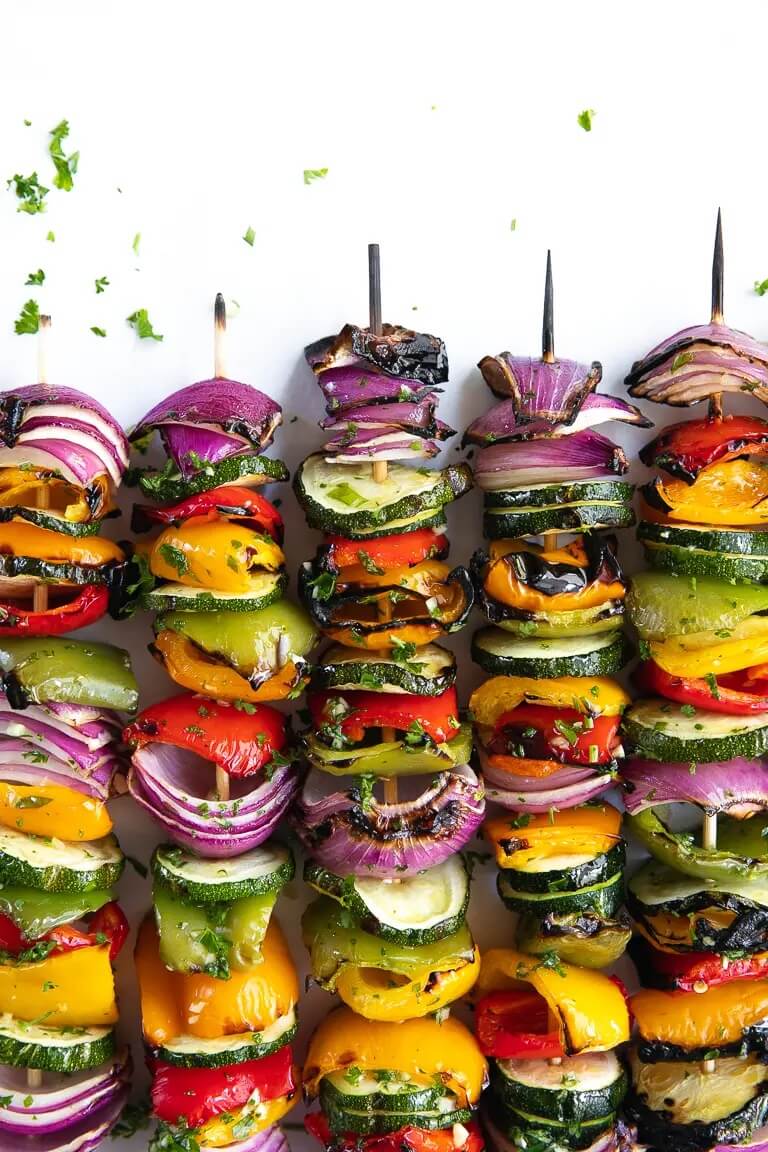 Make fresh veggies fun for your kids with these easy grilled veggie skewers. These ones are made with zucchini, red onion and bell peppers, but you can use vegetables you already have on hand as well!
2. Honey Glazed Potatoes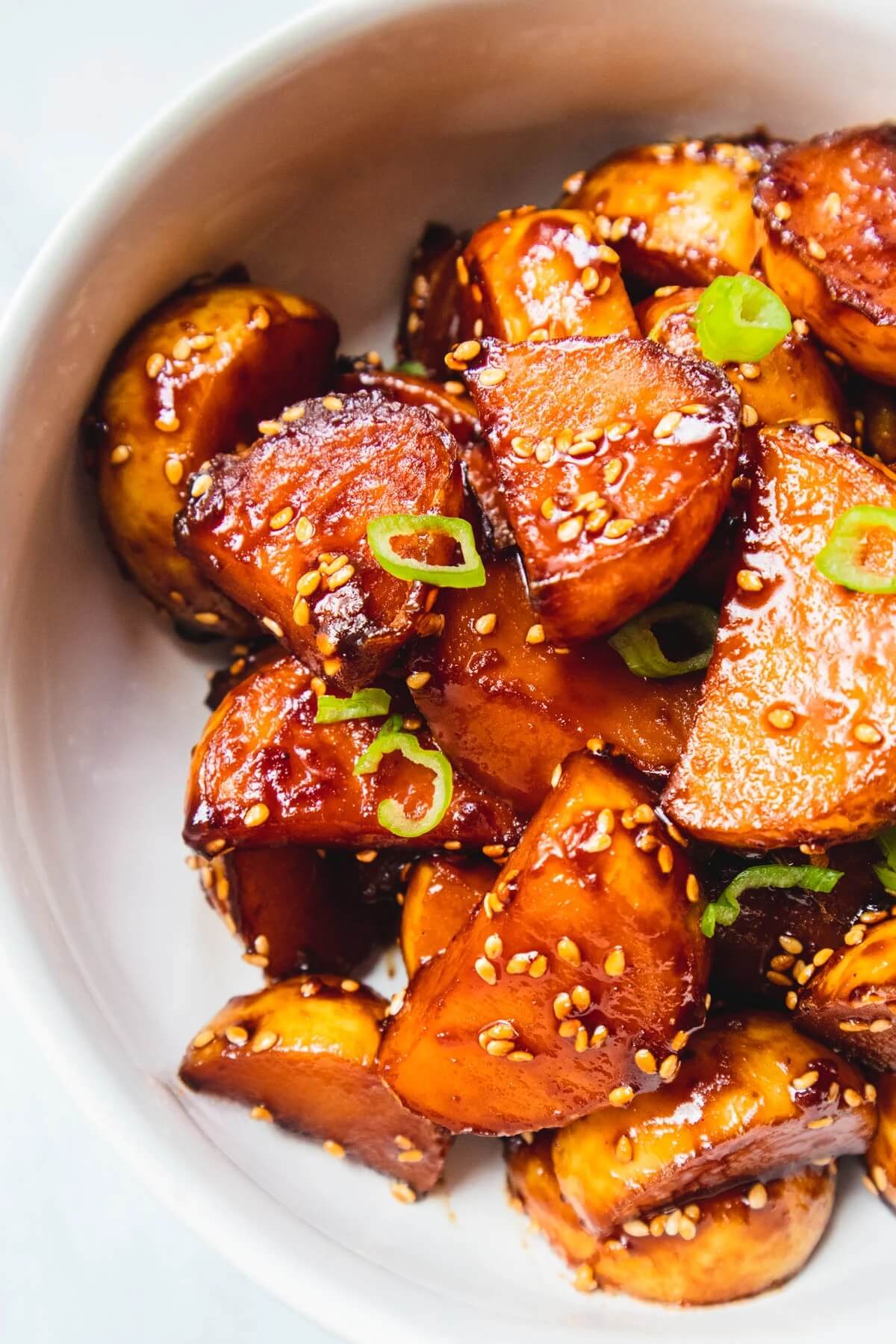 These honey glazed potatoes add an Asian twist to roast potatoes with sweet flavours, soy sauce and sesame seeds, making them a delicious Korean side dish.
3. Air Fryer Onion Rings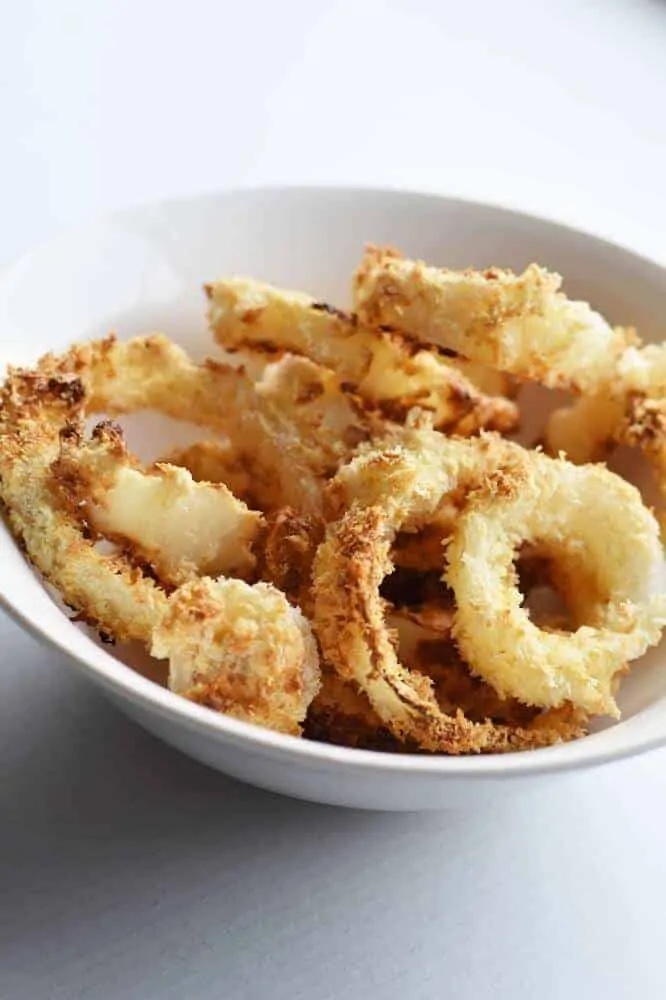 These air-fried onion rings are a healthier version of the fast food faves and are super easy to make. Kids will love having their favourite takeout sides at home.
4. Thai Cucumber Salad
The zesty flavours of this Thai cucumber salad are a delicious combination of cucumber slices, nuts and fresh herbs. This healthy side dish is perfect for a backyard BBQ in summer.
5. Deep-Fried Sweet Potato Fries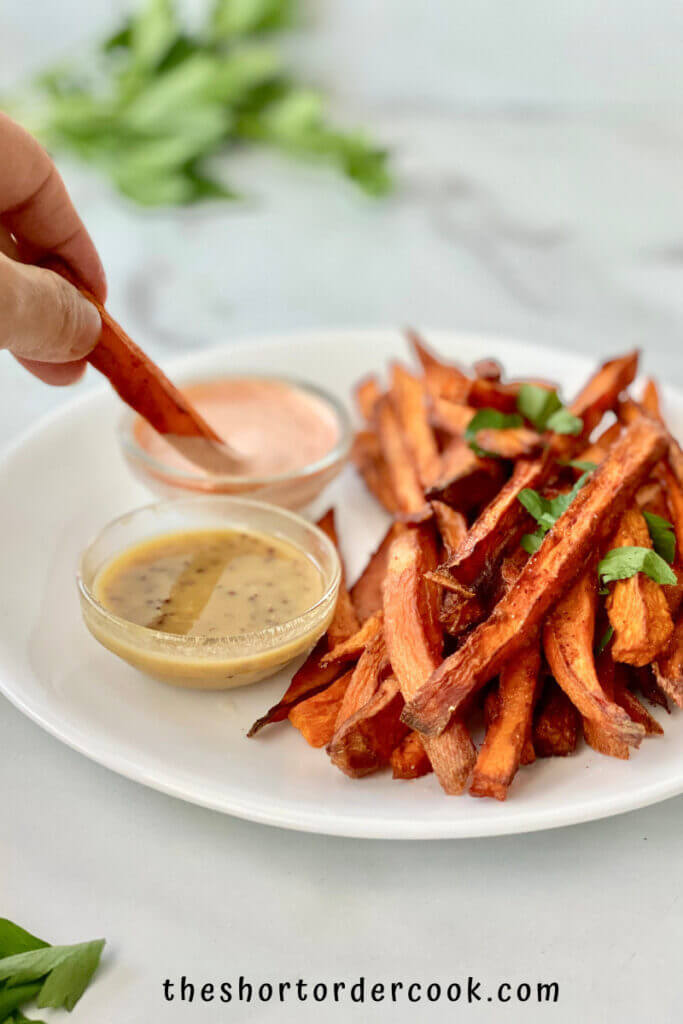 What kid doesn't love French fries? These deep-fried sweet potato fries are a bit of a twist on the classic easy side dish and are even better paired with their favourite sauces.
6. Southern Potato Salad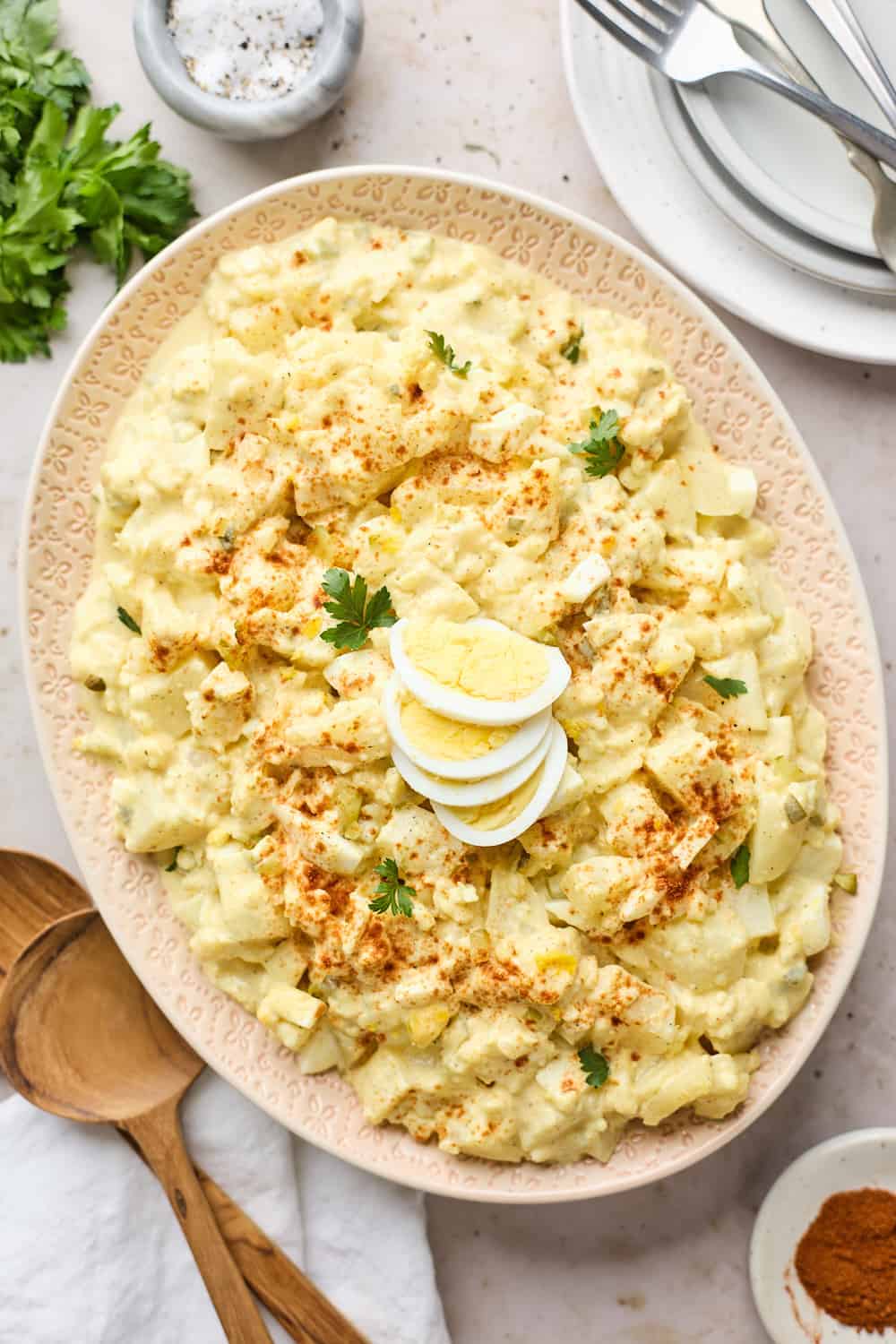 Who doesn't love a classic potato salad? This southern potato salad is made with simple ingredients and it makes a great dish to take with you to a summer cookout too!
7. Corn Fritters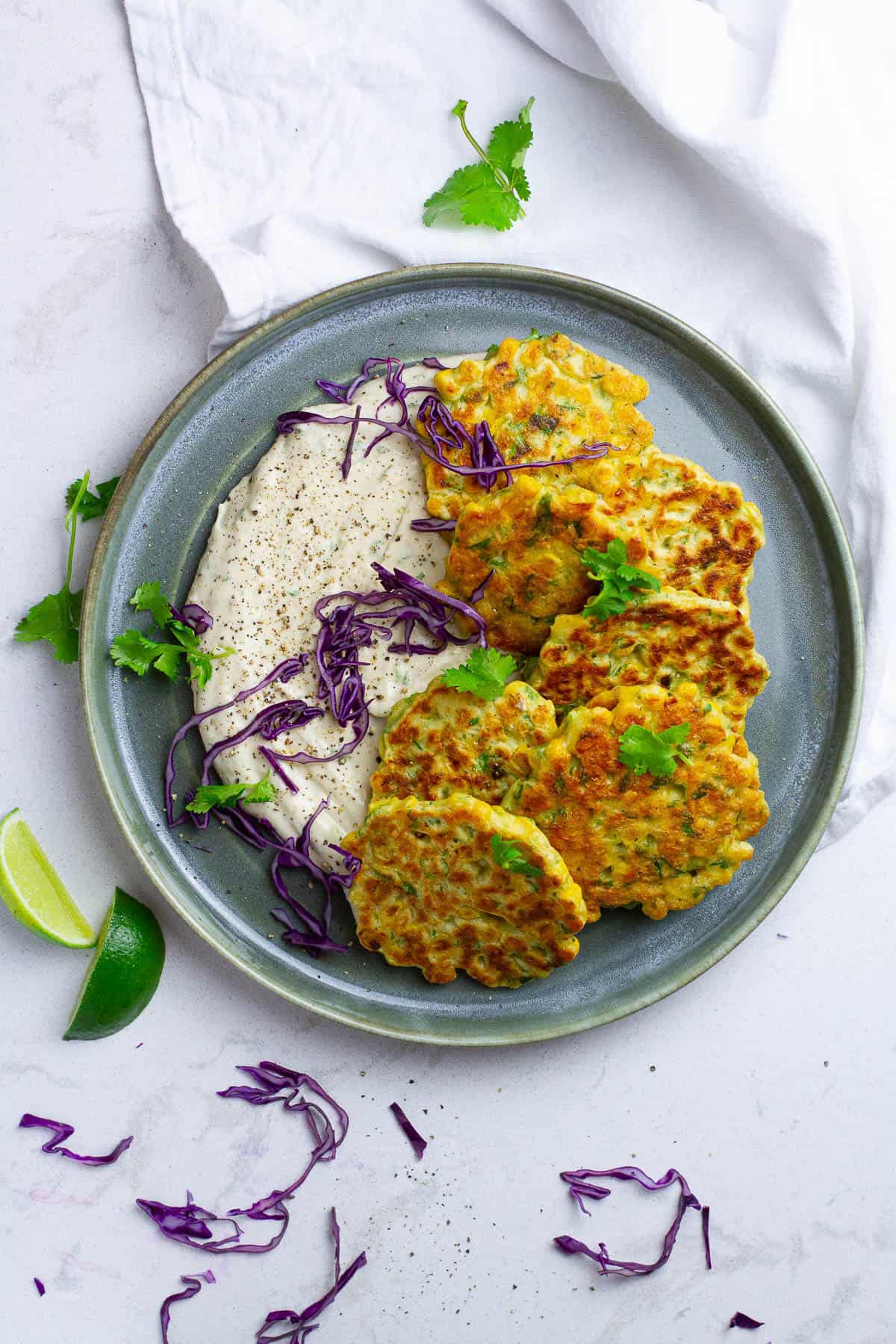 These cilantro corn fritters are yummy served with tahini sauce, although if that's a little too fancy for the kids, you can always serve them up with BBQ sauce or ketchup too. No judgement here!
8. Honey Lime Poppyseed Fruit Salad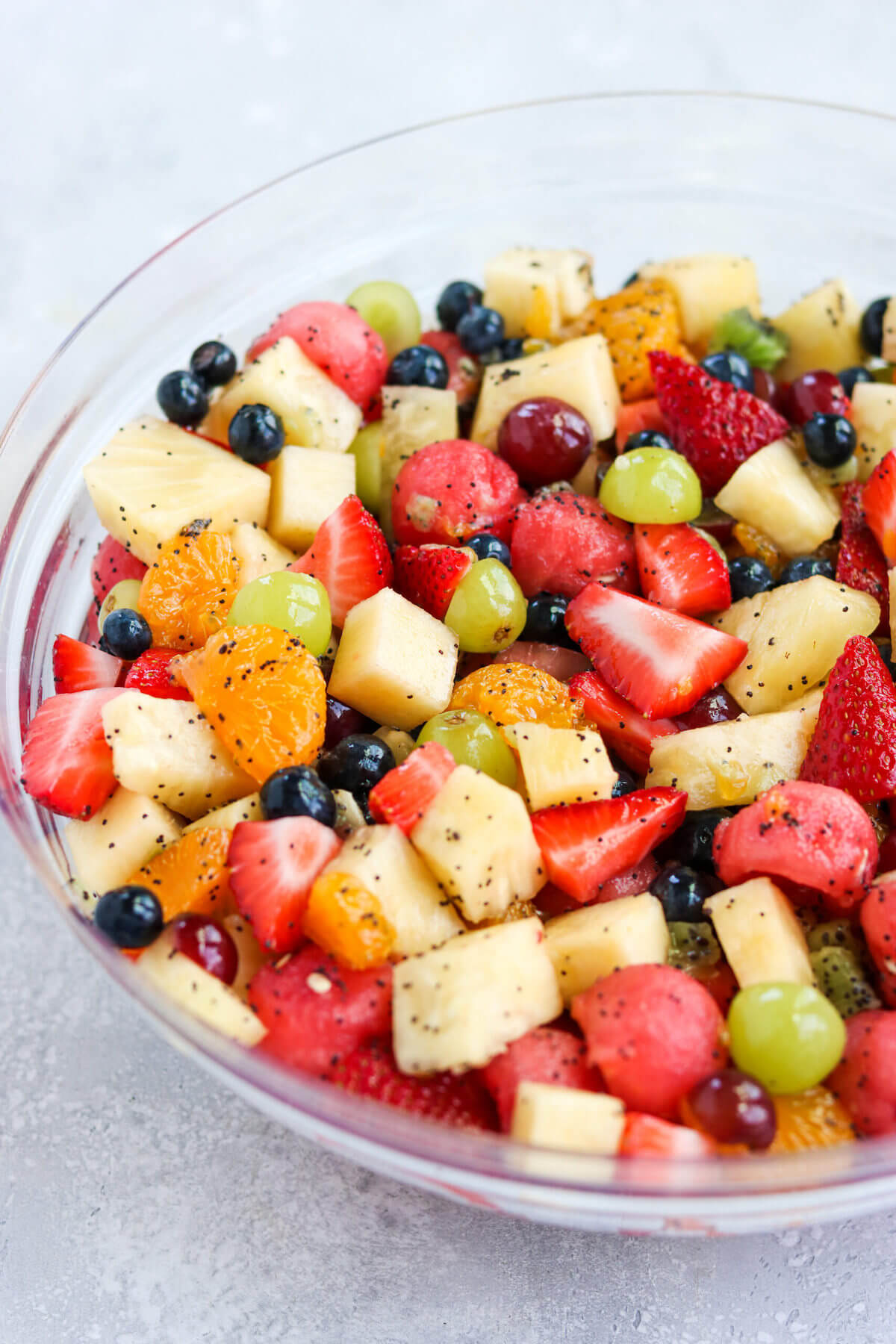 While a fruit salad might not seem like your typical BBQ side dish, kids will absolutely love this for a summer BBQ. You really can't go past fruit salad for kid-friendly sides!
9. Tex Mex Cowboy Salad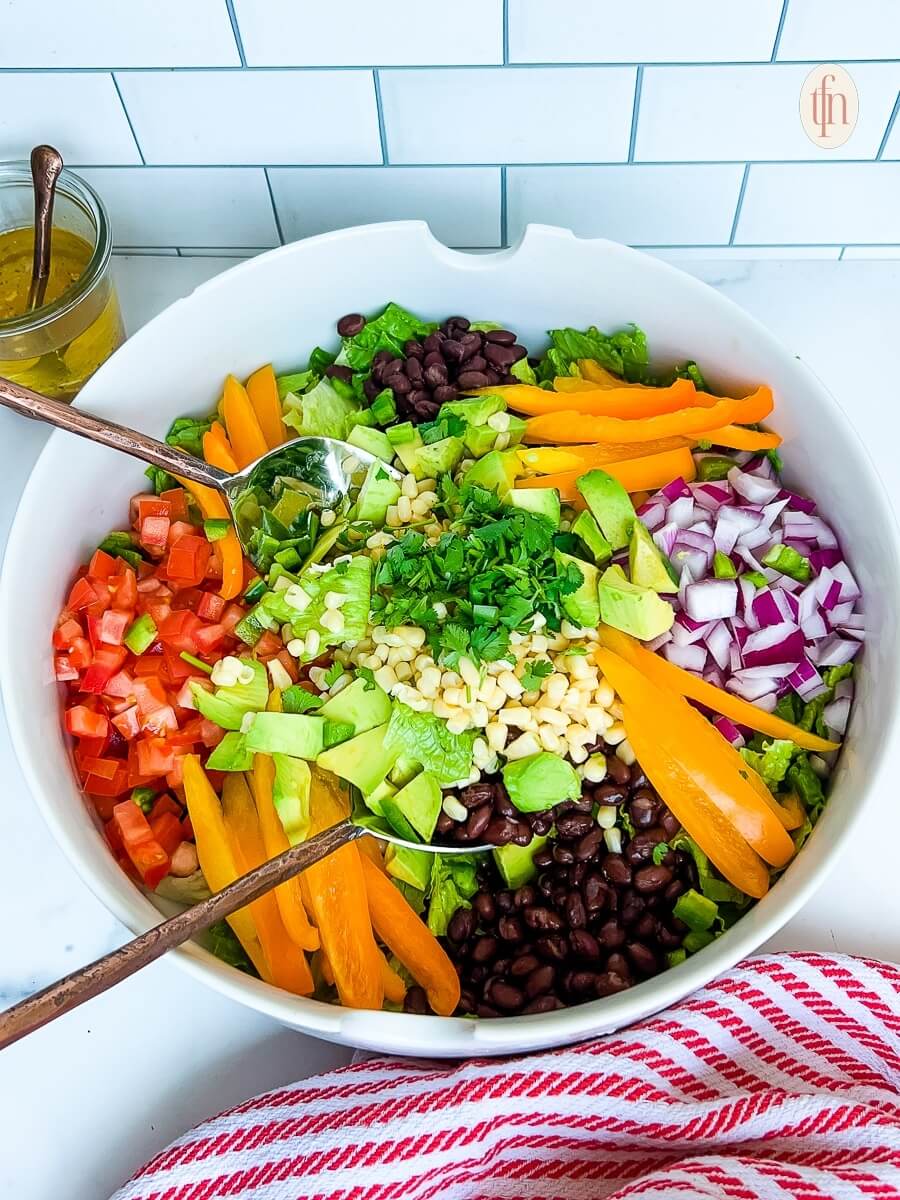 Add a whole lot of colour to your food table with this Tex-Mex cowboy salad. Avocado, tomato, capsicum, lettuce, red onion, corn and more. There is sure to be flavours in this dish that the kids will love, even if it means picking out their favourite parts. Our kids always do this with summer salads!
10. Grilled Corn In The Husk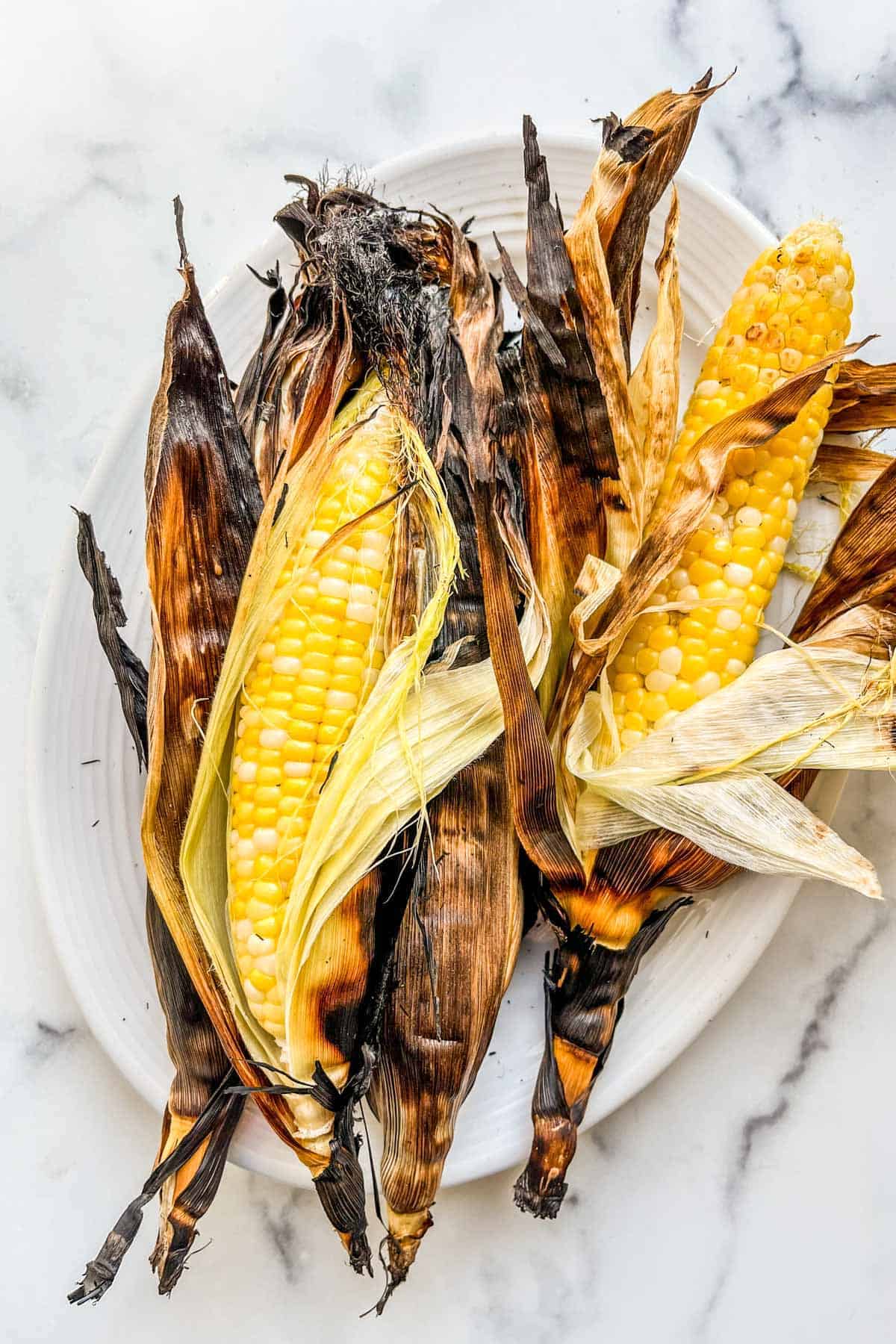 Most kids love sweet corn on the cob and these grilled corn on the husk make them extra fun when they get to peel away the husk themselves and knaw on the corn.
11. Linguine Pasta Salad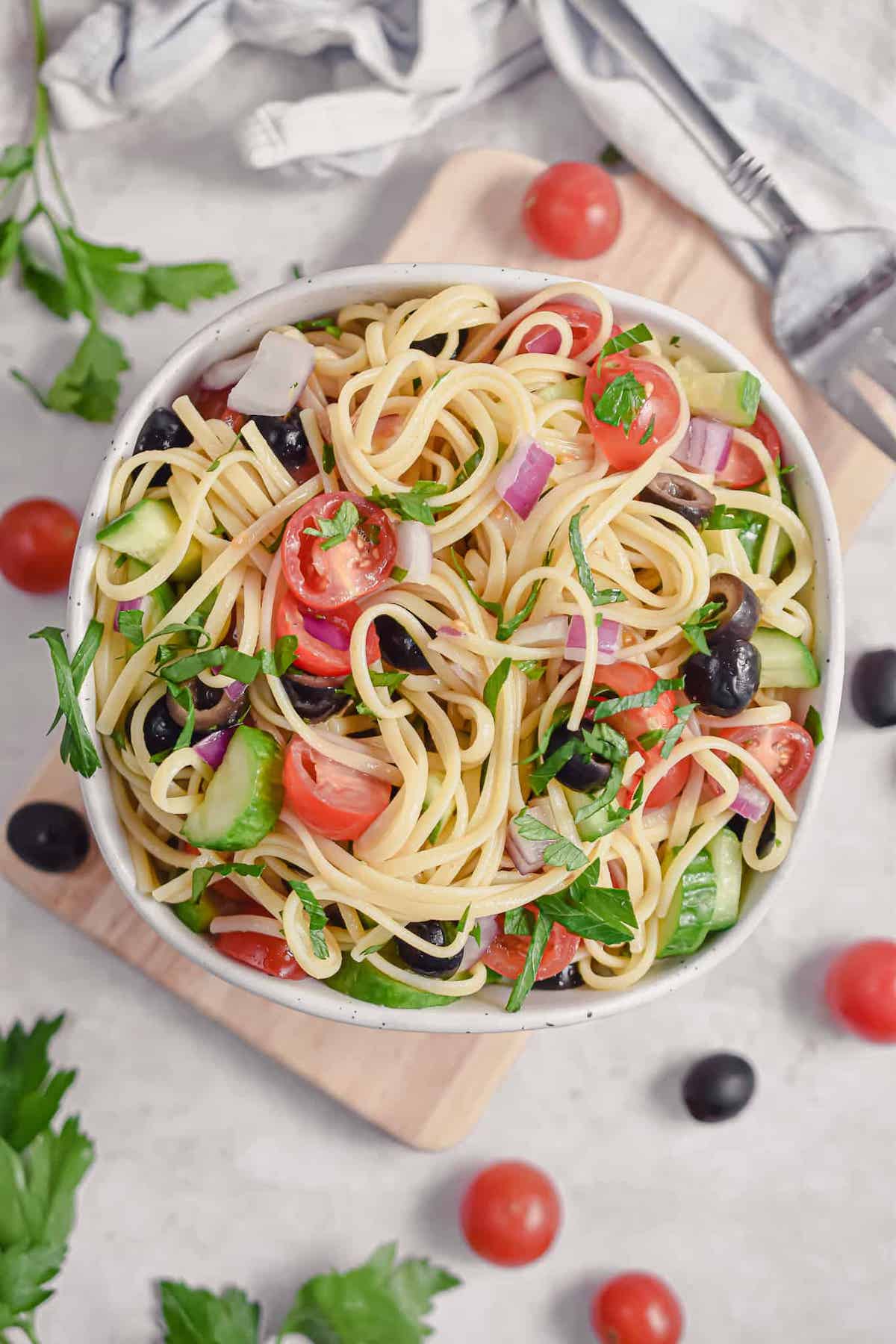 If you've got pasta-loving kids, this linguine pasta salad is a great option. Cherry tomatoes, cucumber, olives, red onion, fresh herbs… You can always leave out the things they don't love.
12. Macaroni Salad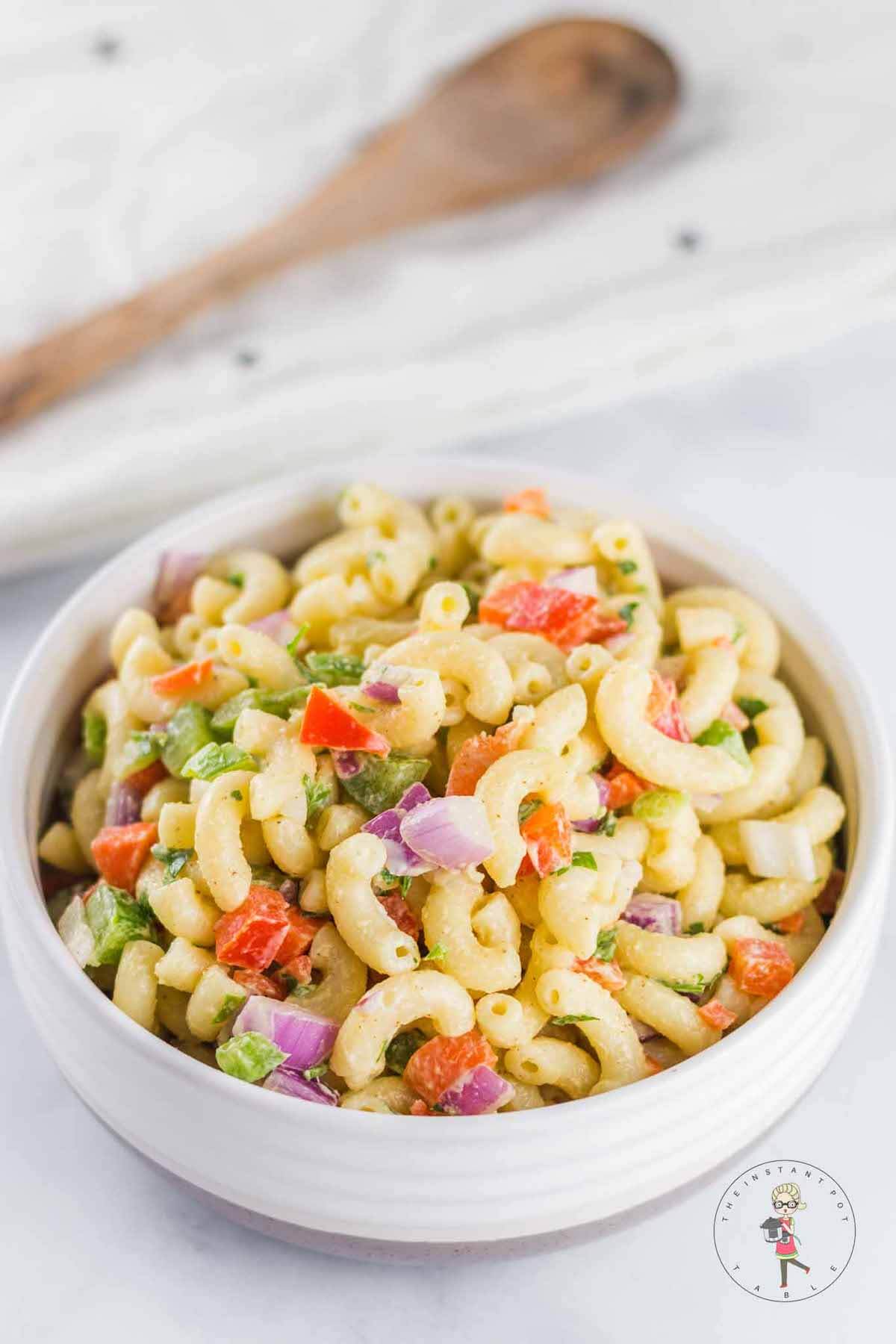 A simple dish that will please kids who like simple foods. This macaroni pasta salad might become their new favourite.
13. Baked Beans With Bacon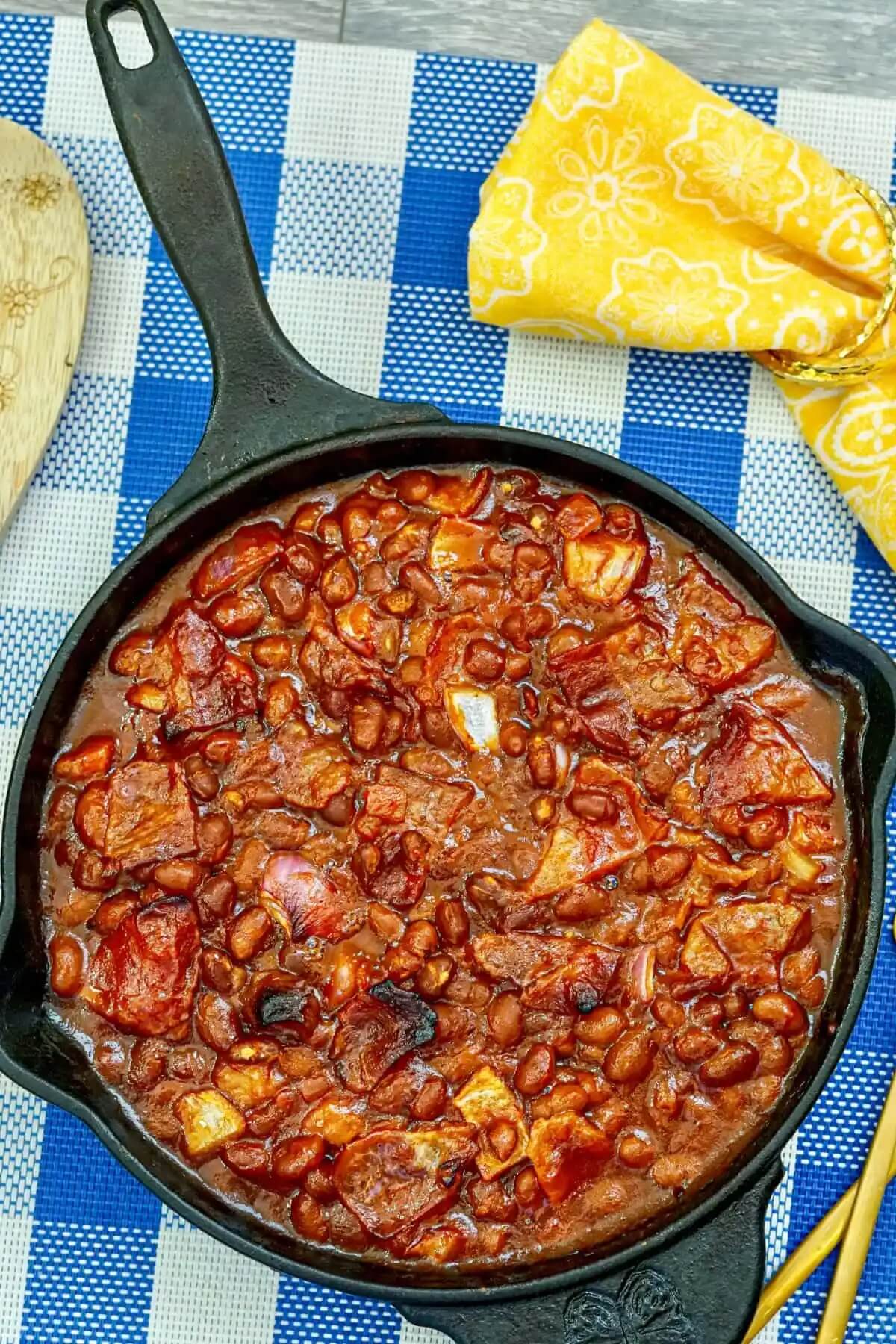 Baked beans and bacon. A hearty comfort dish that pairs well with grilled sausages, steak, or any meat dish really!
14. Oven Roasted Veggies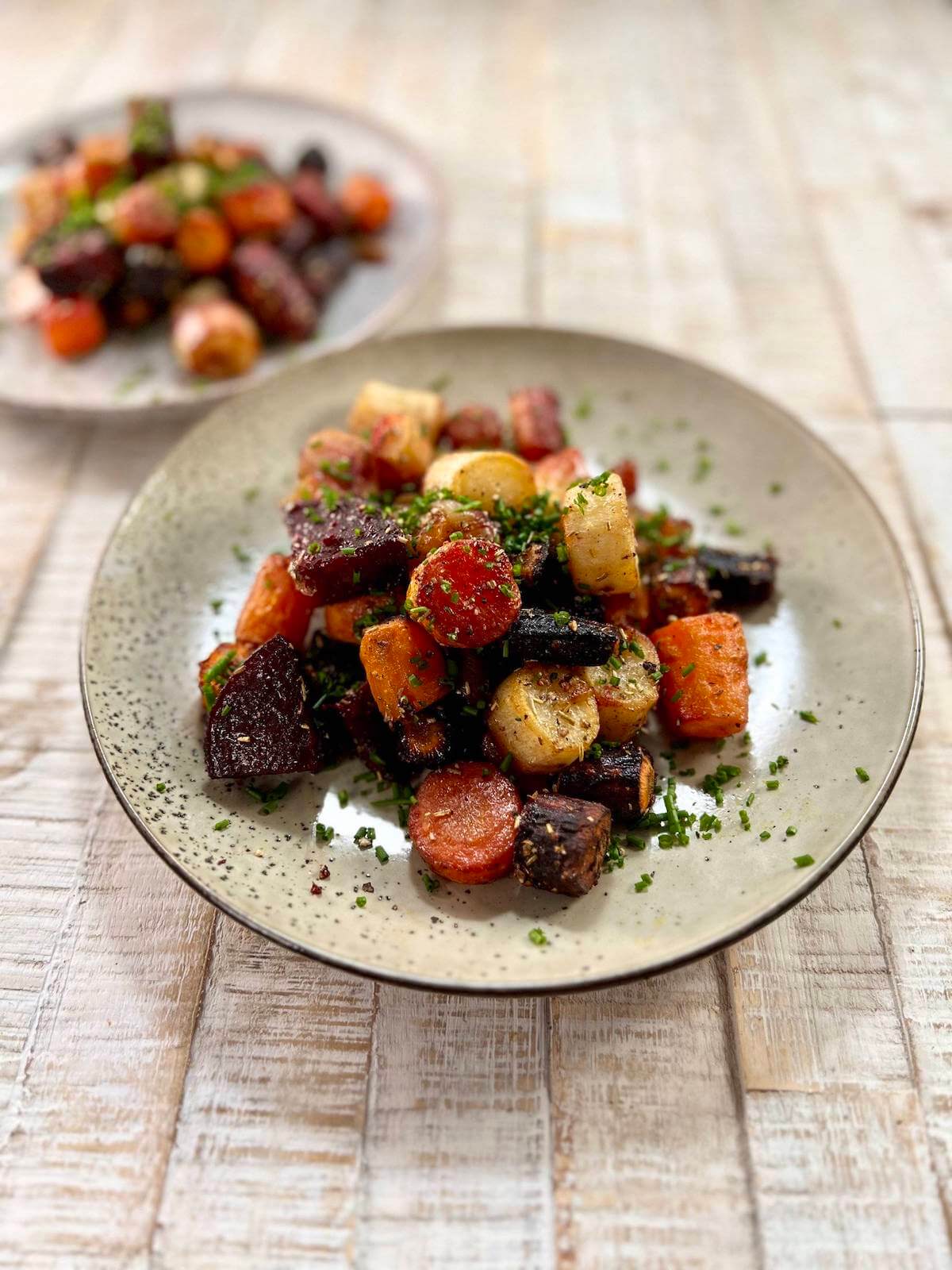 Roast their favourite vegetables and some new ones they might not have tried with seasoning and you might get some happy kids eating their veggies!
15. Chickpea Salad With Lemon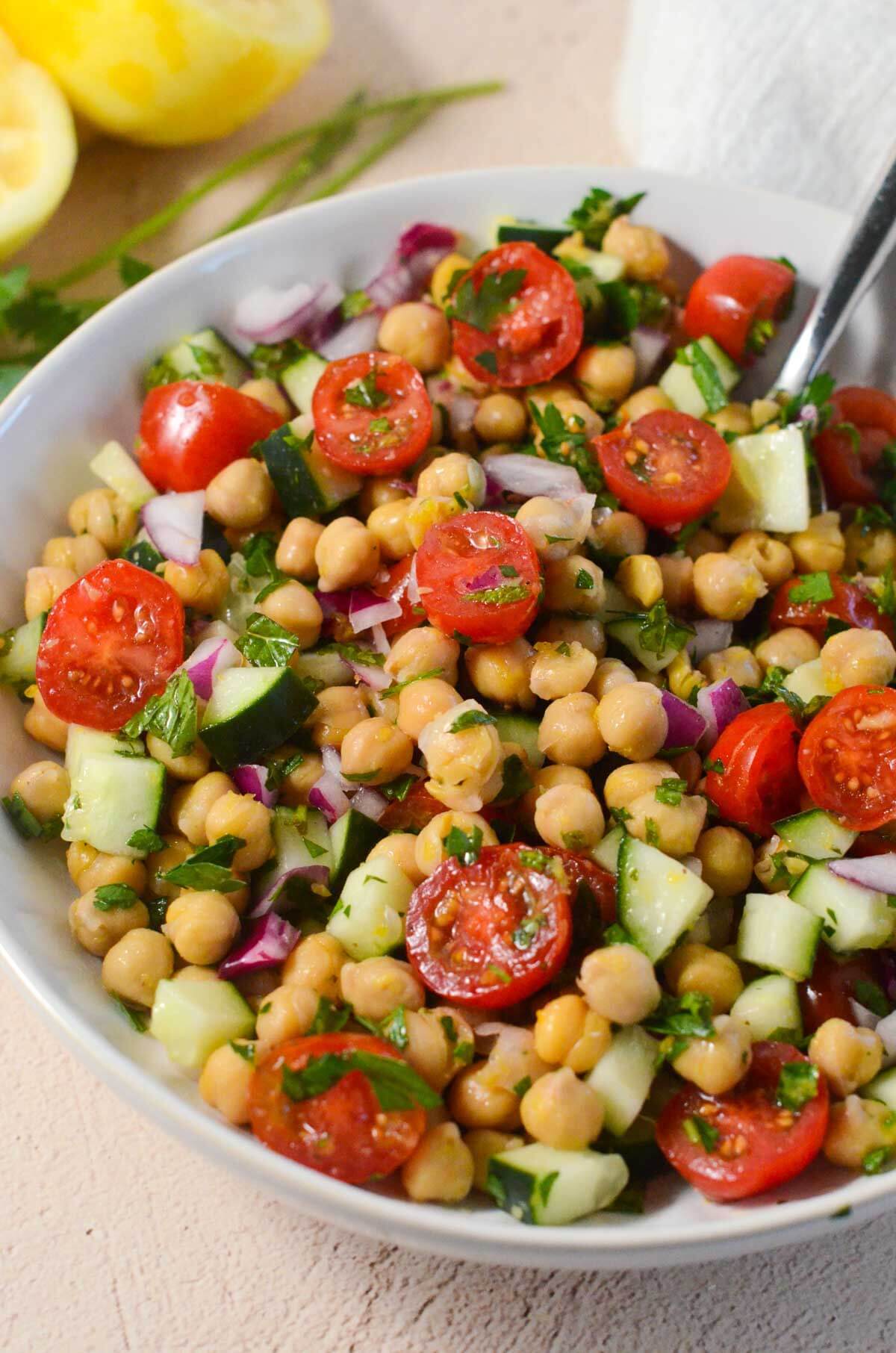 This chickpea salad with lemon has zesty citrus flavours and plenty of crunch too. Best of all, you can throw together this Mediterranean salad in under 10 minutes!
16. Panzanella Toscana With Mozzrella Caprese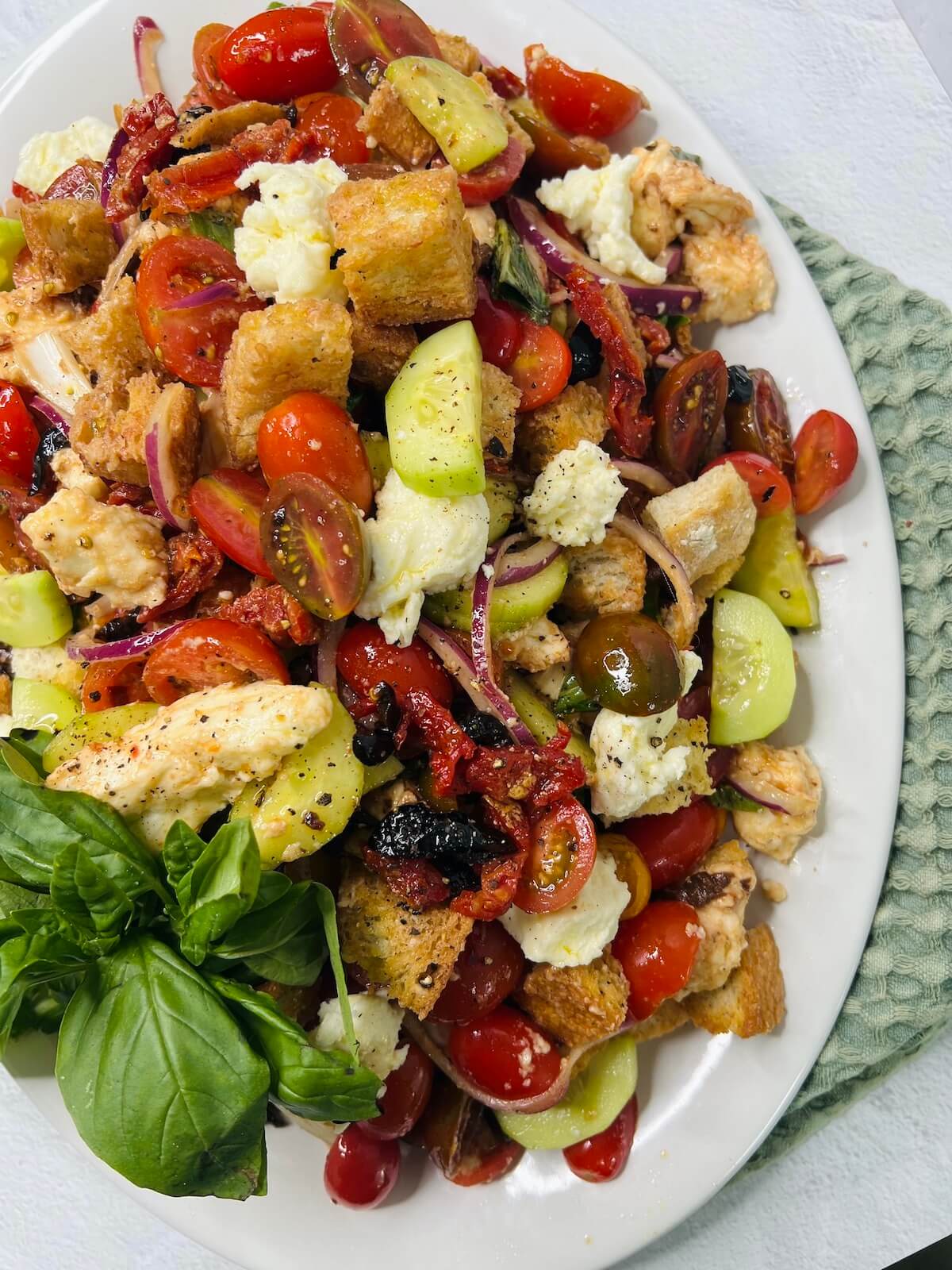 This Panzanella Toscana with mozzarella caprese has toasted yumminess and sweet flavours for a crunchy dish filled with textures.
17. Grilled Peach Burrata Salad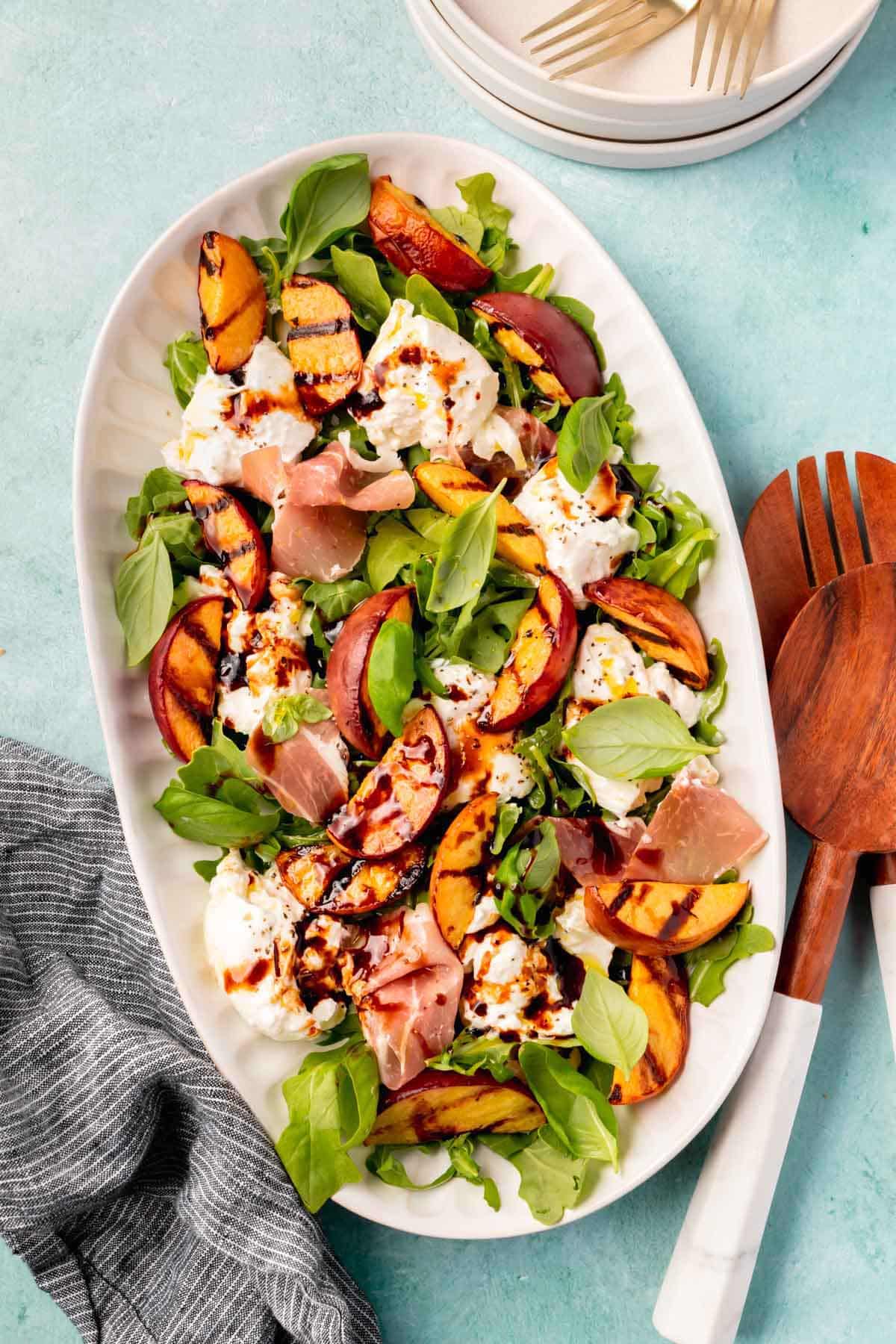 Enjoy sweet stonefruit flavours with this grilled peach and burrata salad dish. This is the ultimate summer salad with a drizzle of dressing to round it out.
18. Mango Corn Salsa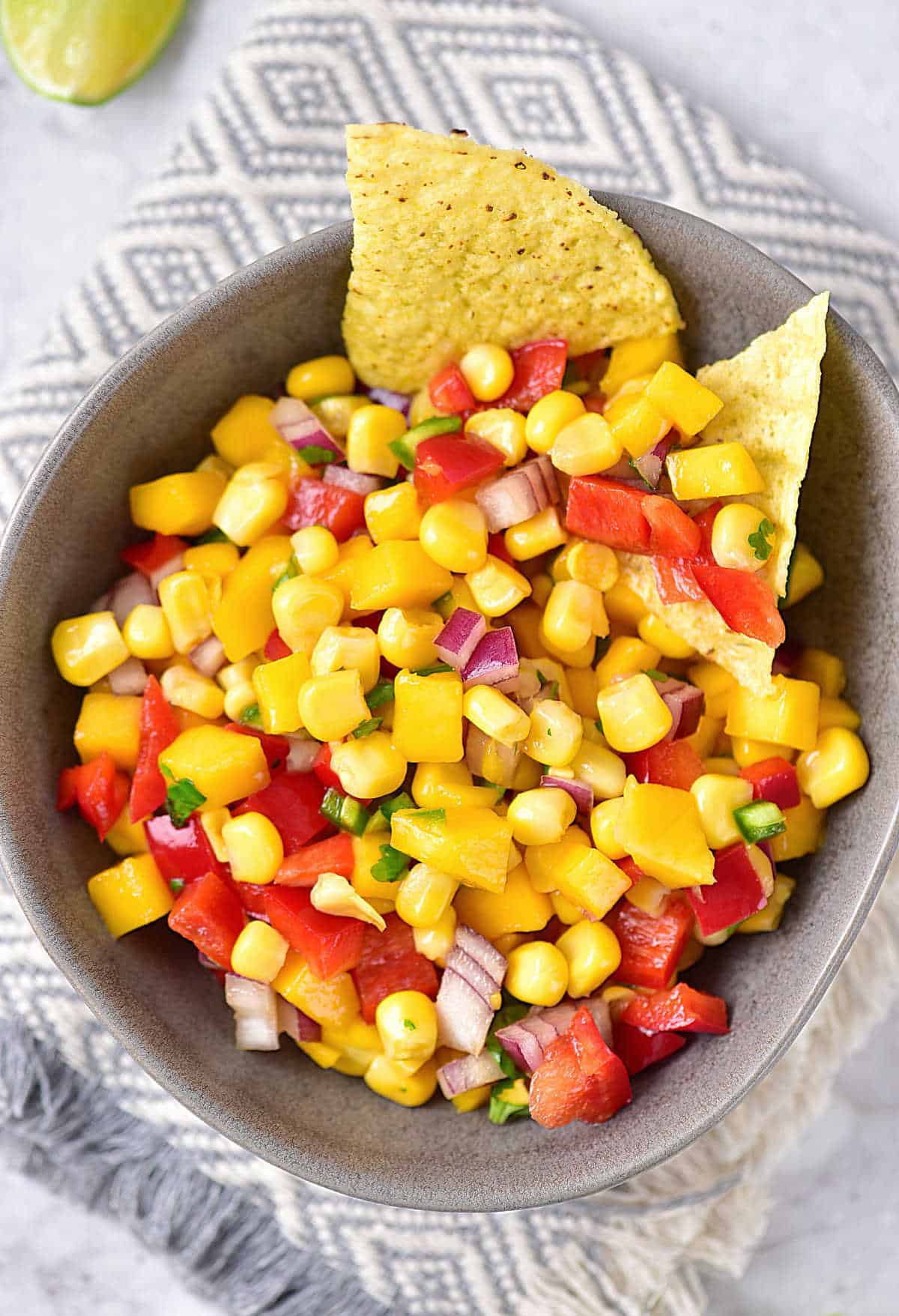 Serve this mango corn salsa on its own as a side with your meat dishes or serve it up with some tortilla chips to make the kids extra happy!
19. Fiesta Rice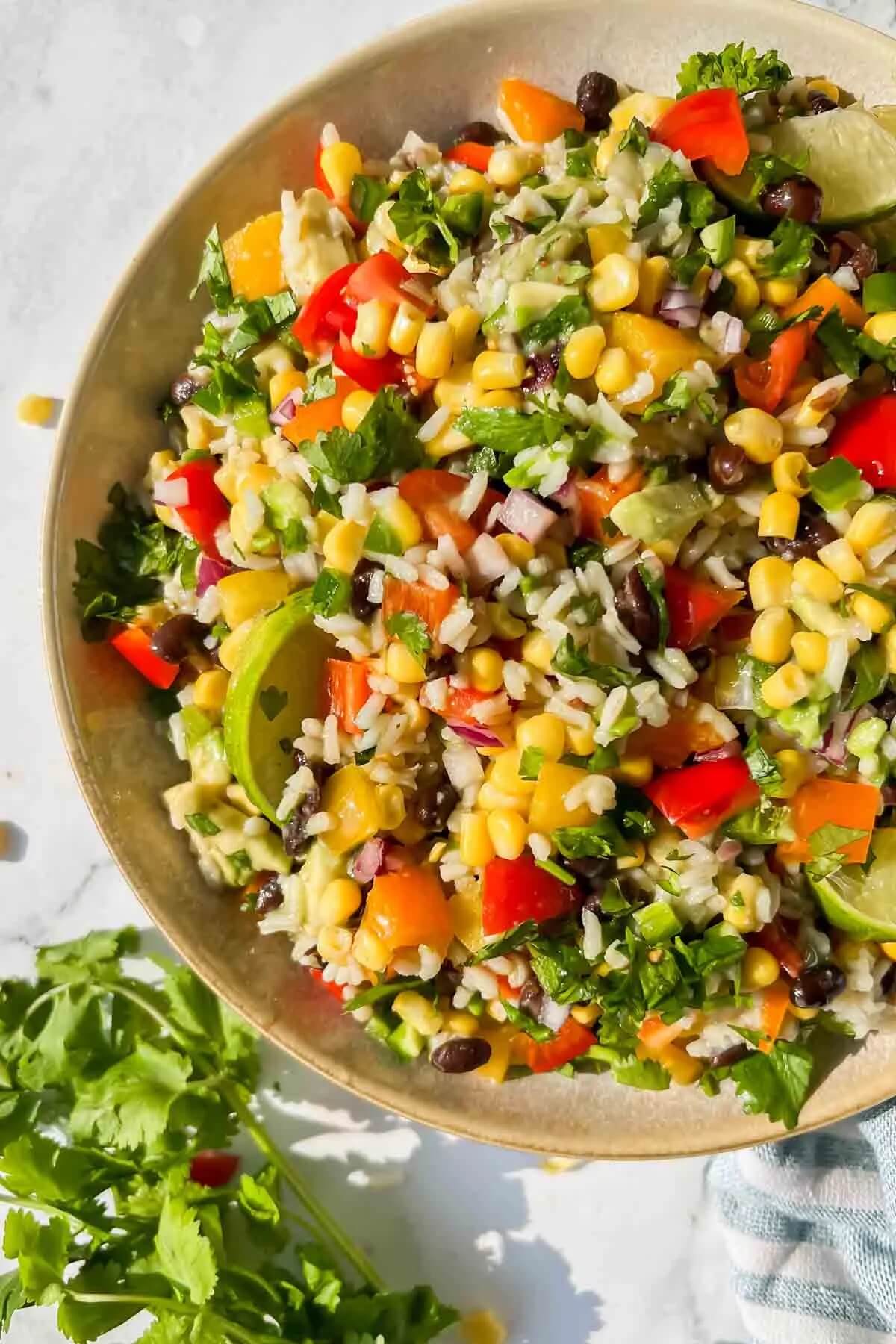 Kids who love rice will love this rainbow dish. Fiesta rice with corn, tomato and more.
20. Pesto Orzo Salad With Sundried Tomatoes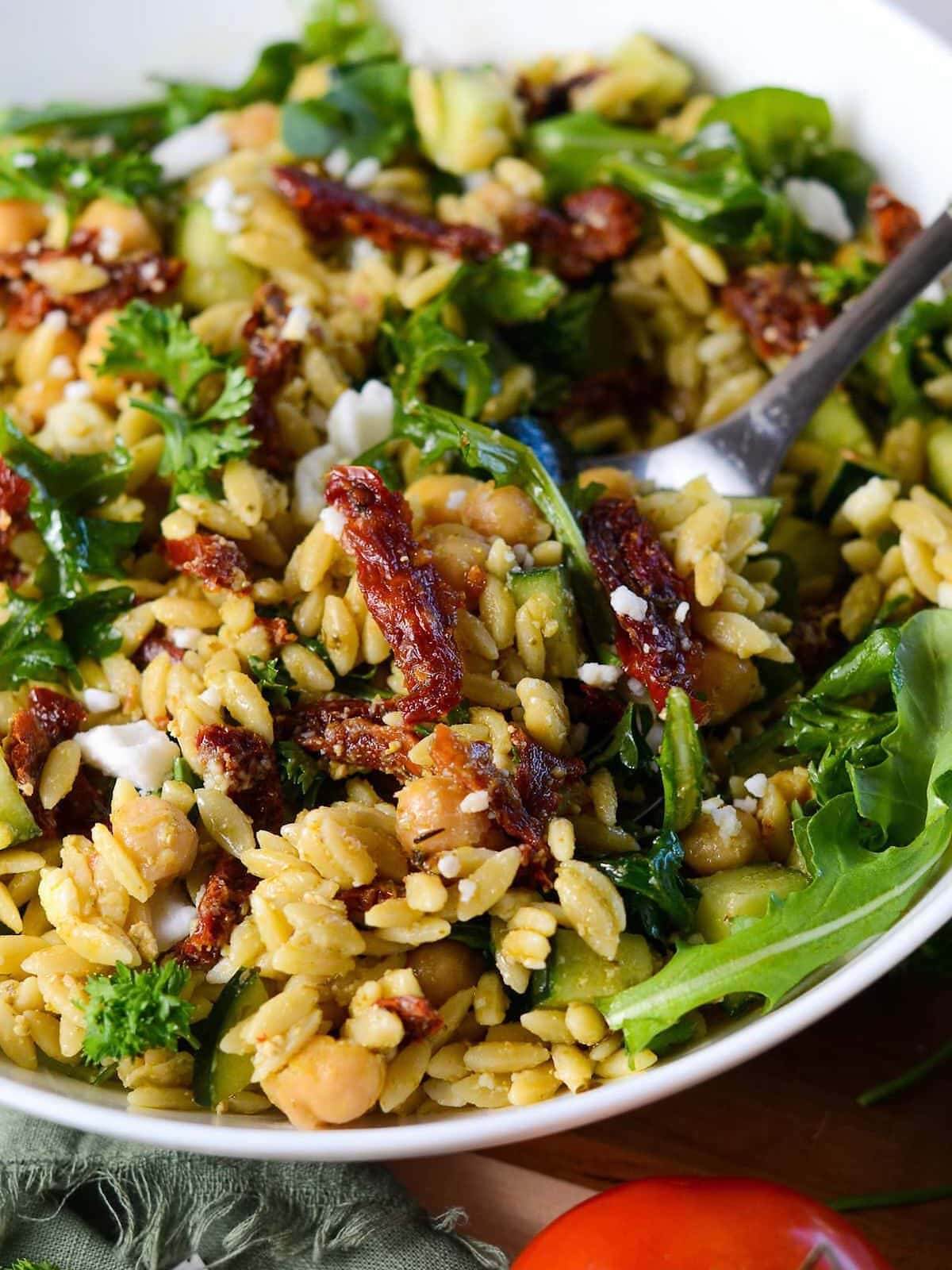 This pesto orzo salad with sundried tomatoes has a lot to love, even for those picky kids. Sure, it sounds fancy and they might think it's full of things they don't like, but they may just surprise themselves by finding new favourite foods. It's also dairy-free!
21. Broccoli Slaw With Creamy Dressing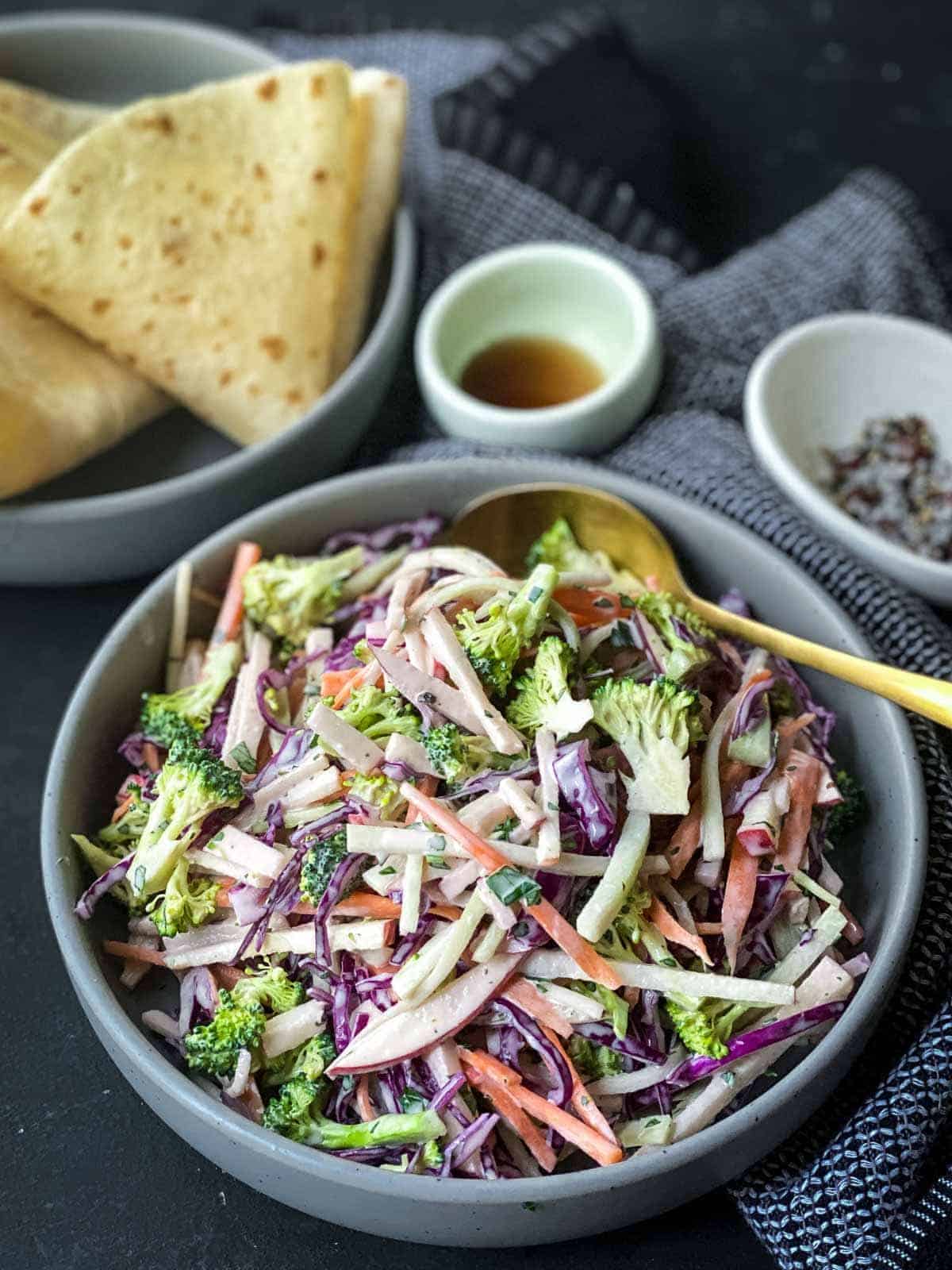 Every BBQ needs a crunchy slaw and this broccoli slaw with creamy dressing is a perfect option with so many delicious flavours.
22. Kale Slaw With Apples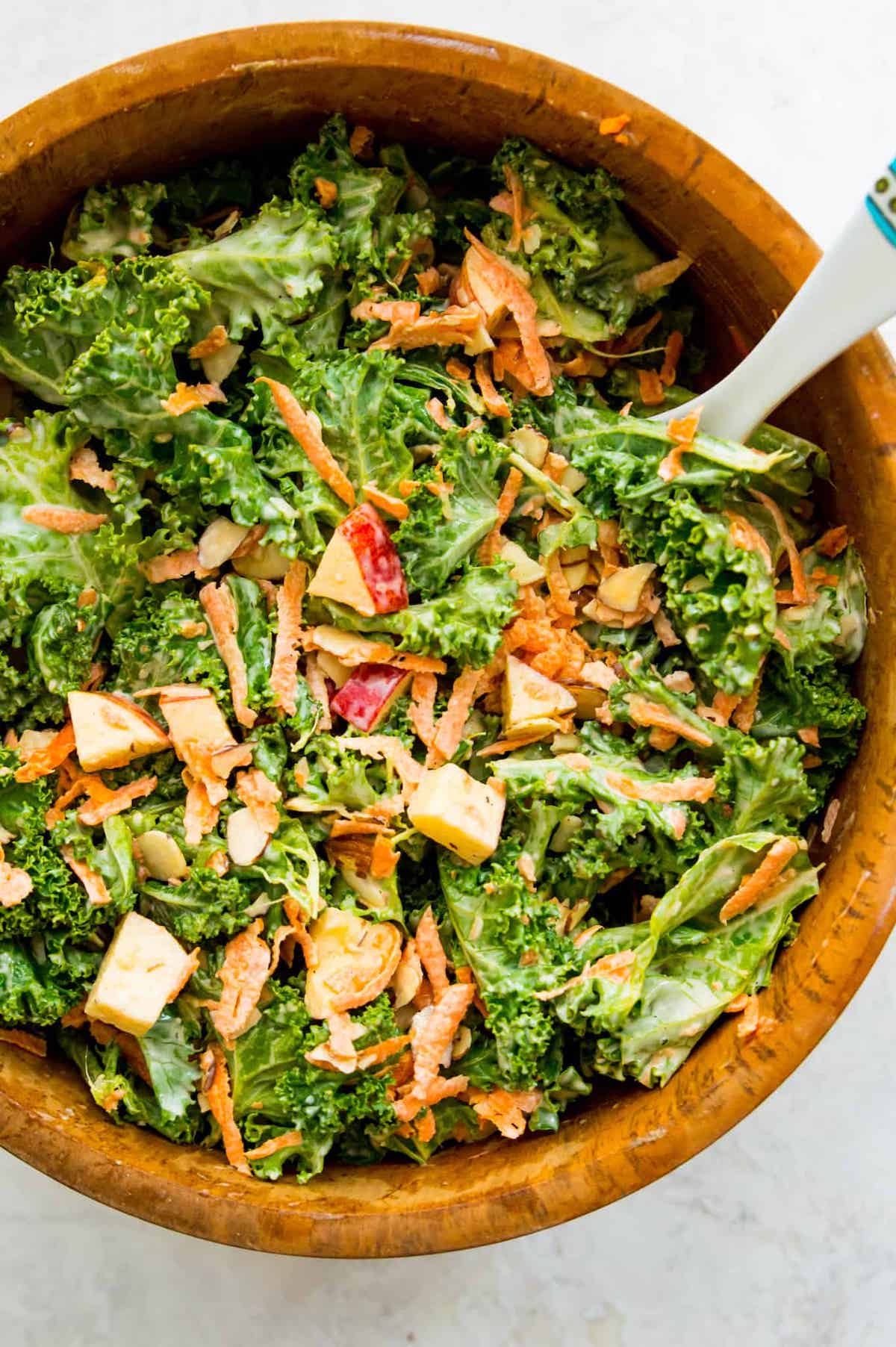 For a different coleslaw variation, this kale slaw has apples and carrots and a creamy dressing.
23. Roasted Brussels Sprouts With Bacon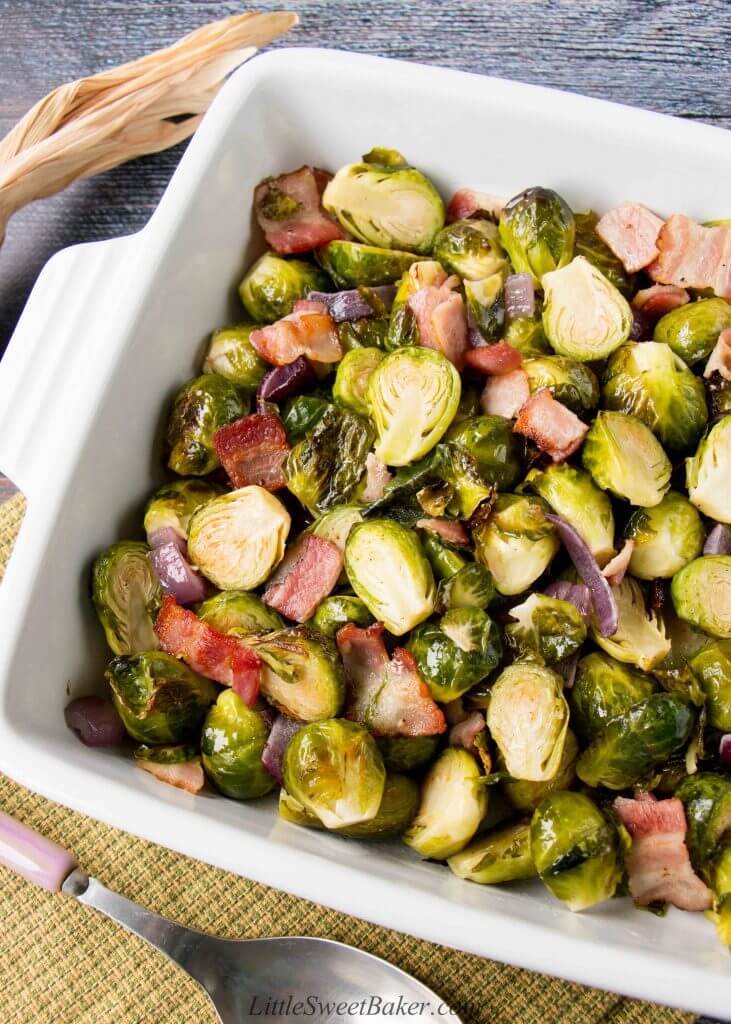 Not all kids hate Brussels sprouts! Try this roasted sprouts dish that has bacon and see if you can convert the kids who swore they'd ever try them.
24. Grilled Potato Skills With Guacamole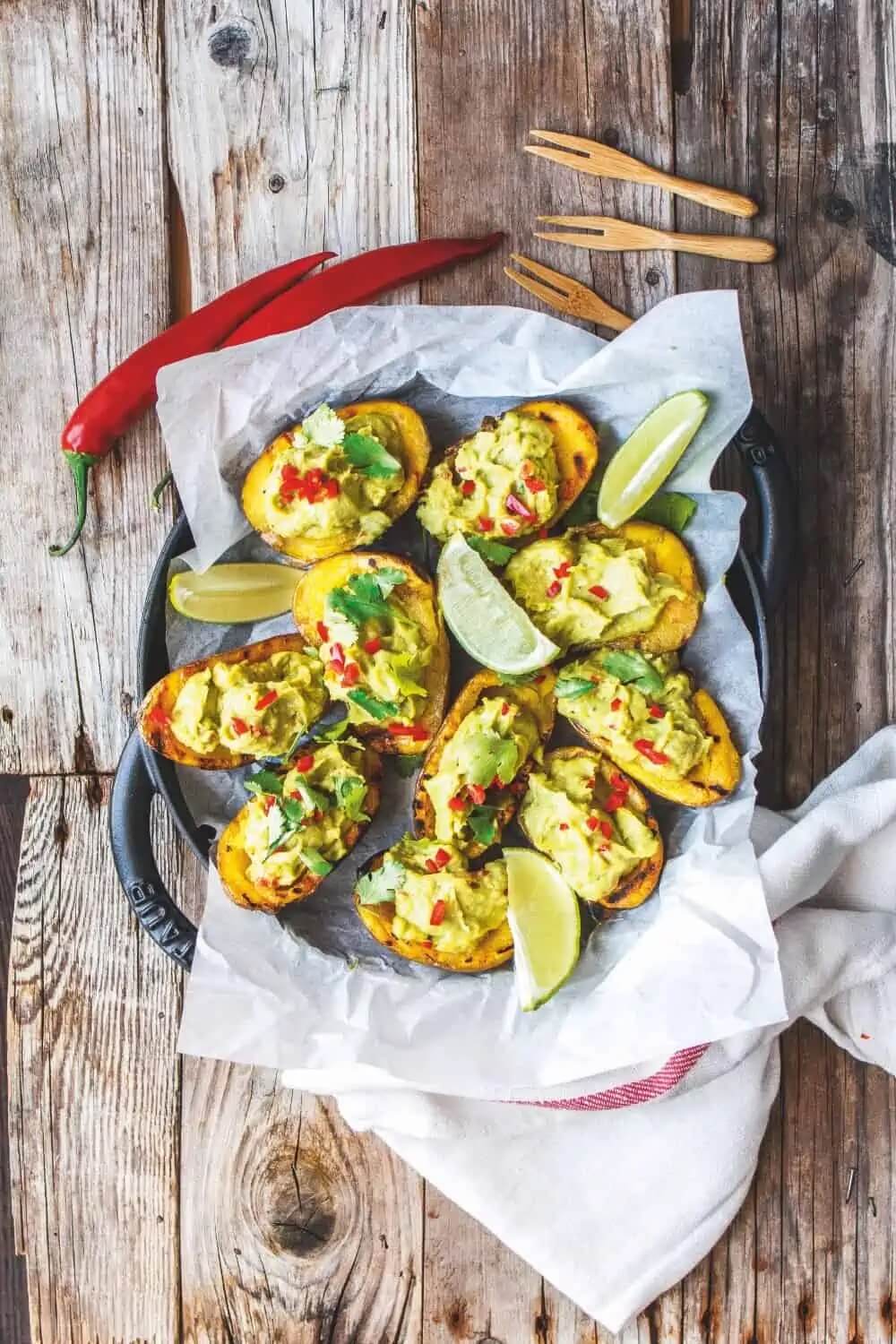 Potato skins and guacamole – this sounds like a pairing made in heaven and they are sure to be eaten quickly by the whole family! Creamy avocado and crunchy potato. Yum.
25. Greek Potato Hash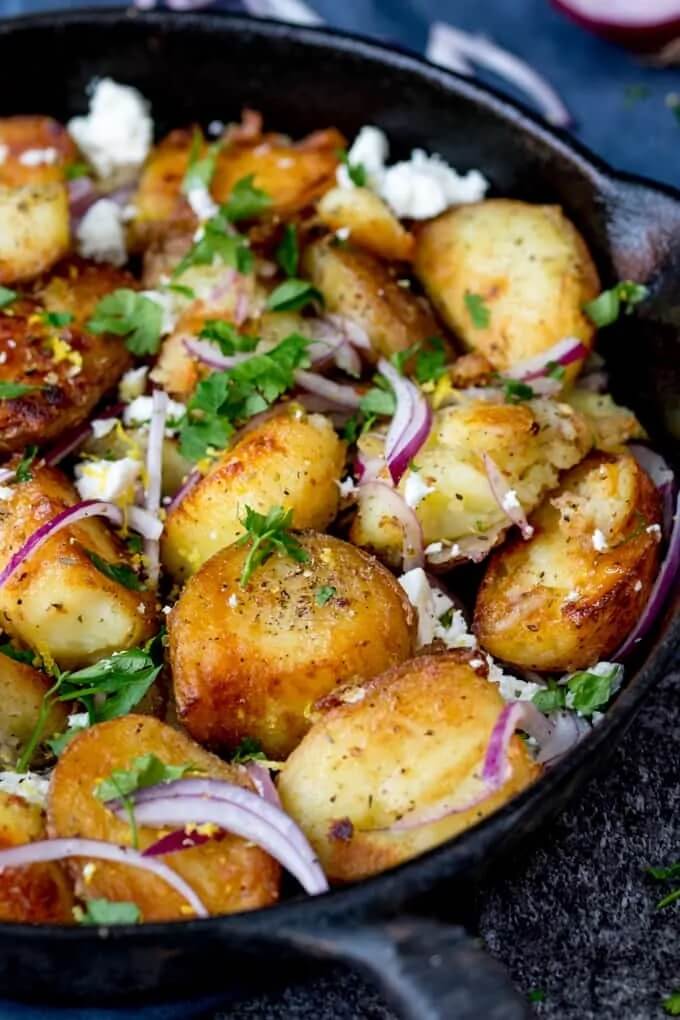 Most kids love potato dishes and this Greek potato hash is a great combination of roasted potatoes, seasoning and herbs.
26. Grilled Pineapple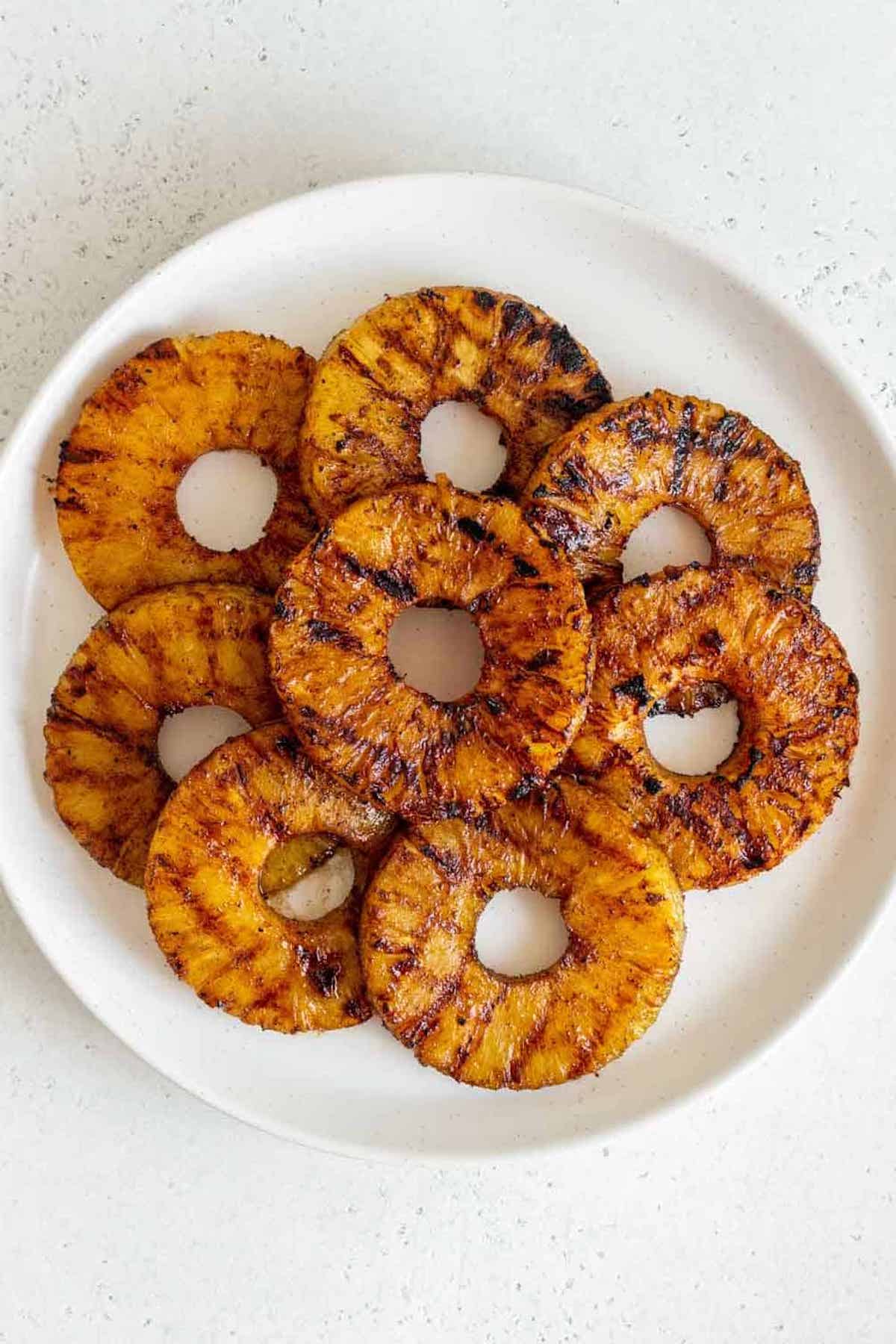 How fun is grilled pineapple? This is a kid-friendly side that couldn't be more perfect for summer days spent dining outdoors.
27. Mango Cucumber Salad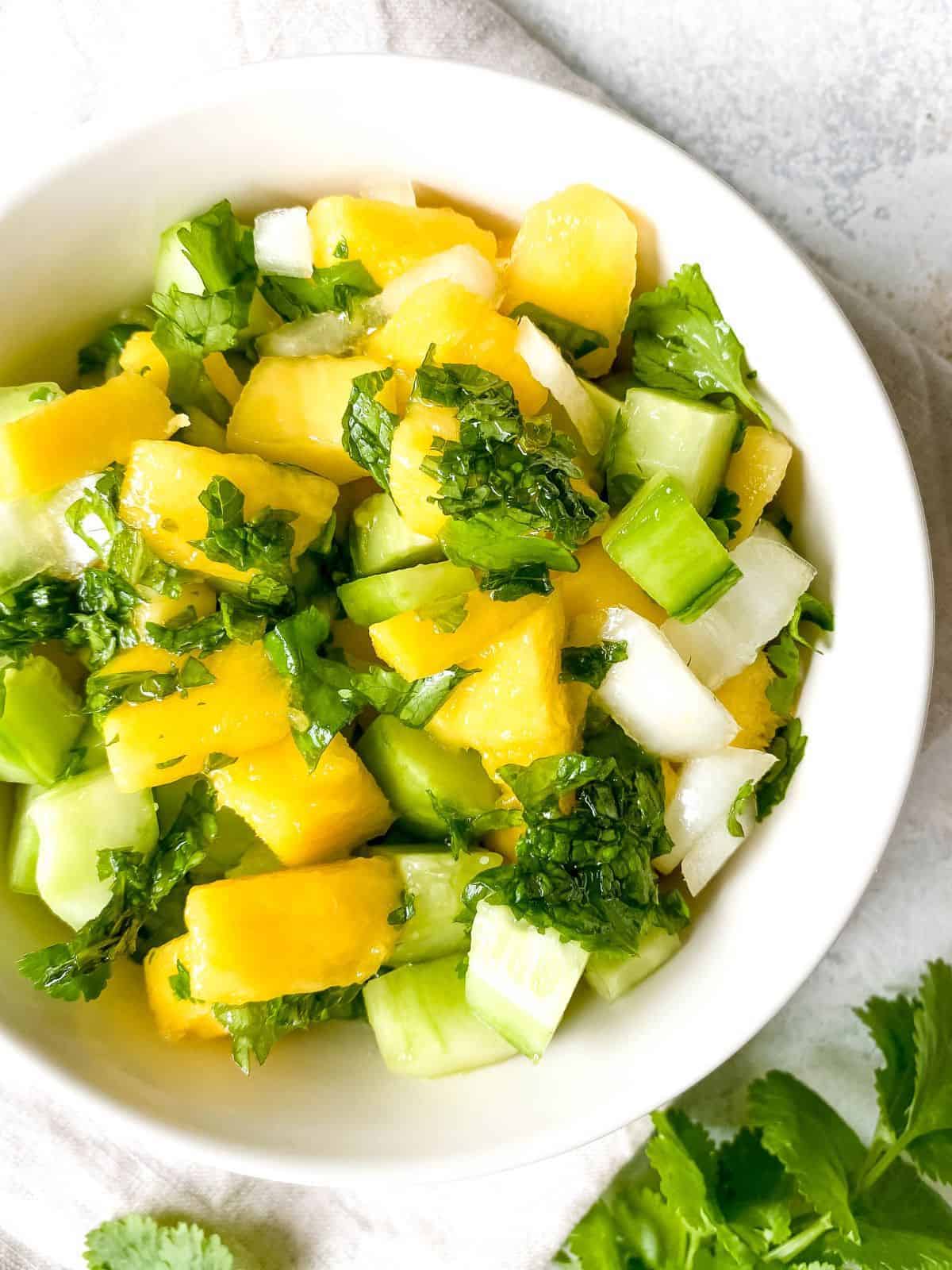 Sweet mango and crunchy cucumber make up this simple salad. A great option if you don't want to spend a lot of time making sides.
28. Mexican Street Corn Salad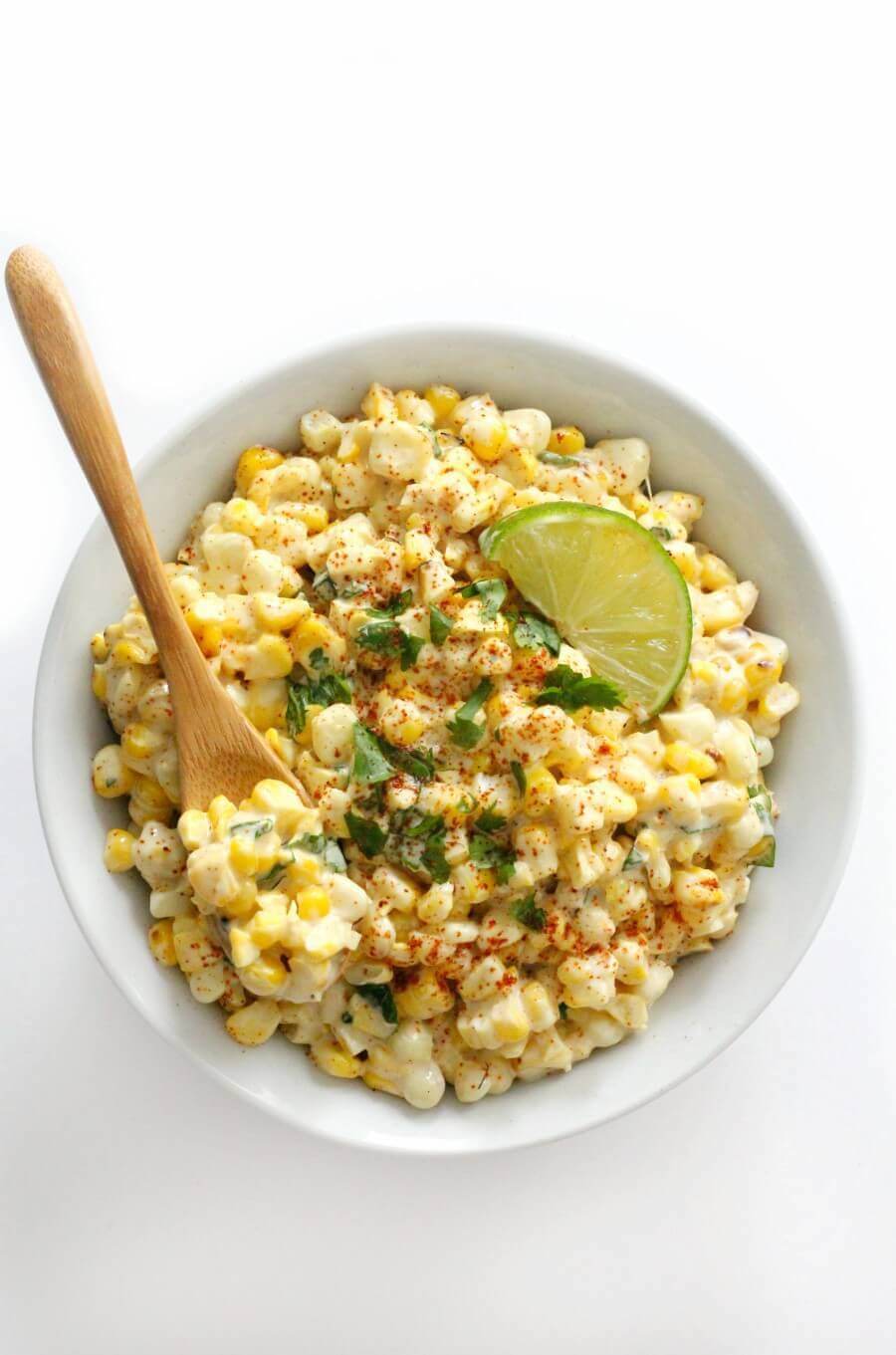 Mexican street corn salad is a creamy dish with zesty lime and herbs. A light and healthy dish for the whole family.
29. Fried Green Tomatoes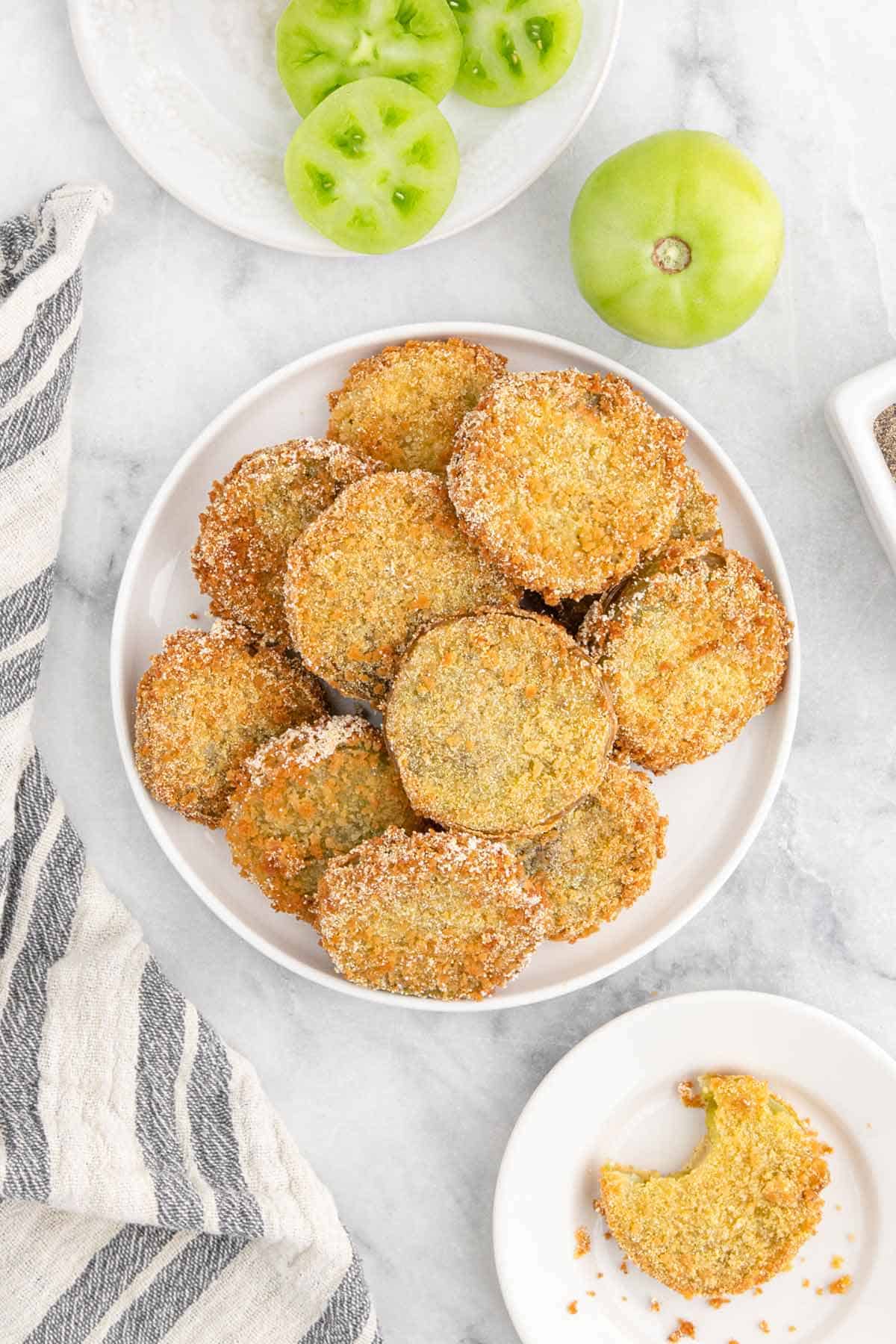 These fried green tomatoes are a fun option that you don't see as often at barbeques and are sure to be a hit.
30. Watermelon Salad With Cucumber and Feta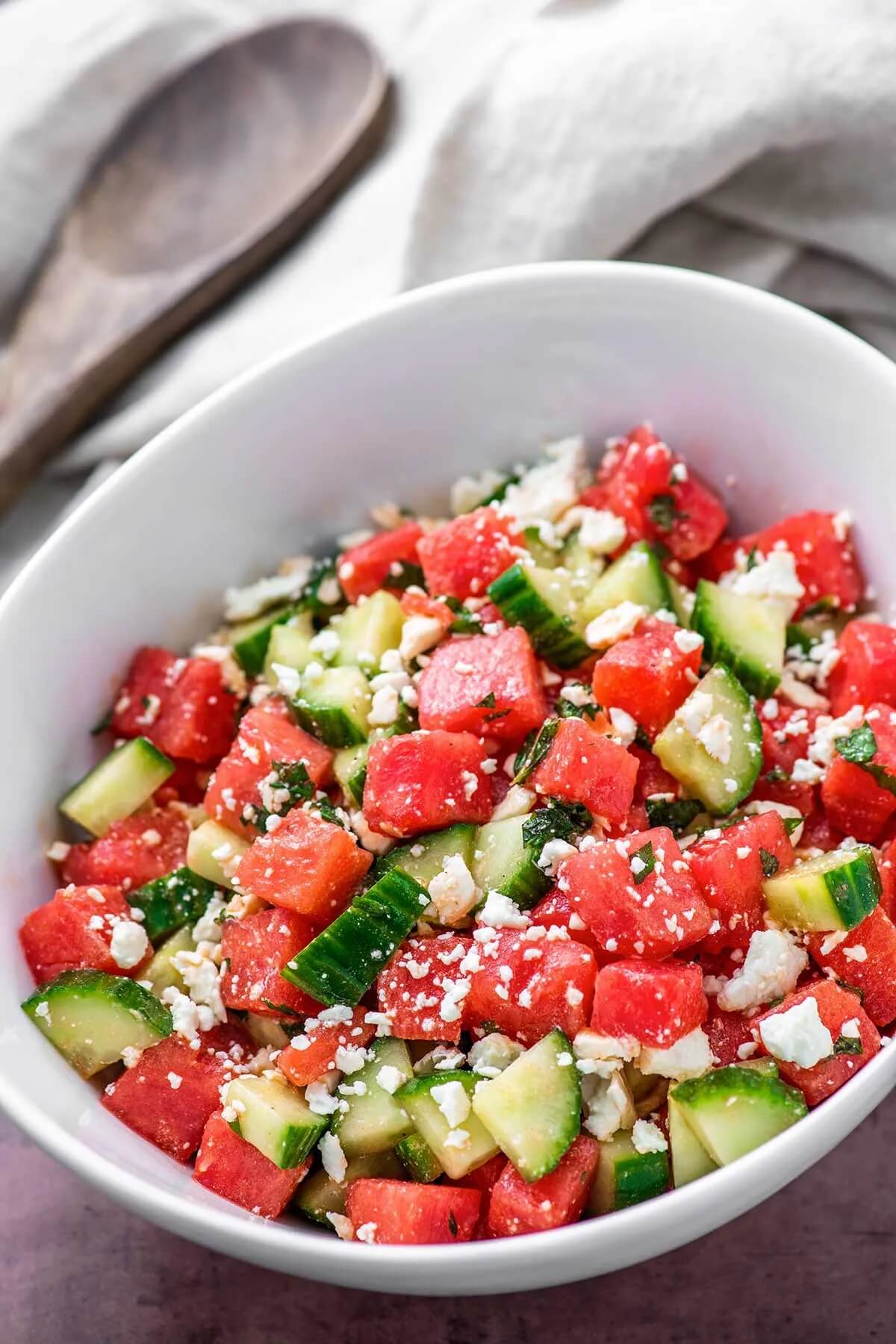 This bright watermelon salad with cucumber and feta is full of delicious textures to tempt the taste buds.
Conclusion: Best BBQ Side Dishes For Kids
These delicious BBQ side dishes for families are the perfect addition to your next BBQ or summer potluck, with delicious sides for any time of the year. These are great for weekends spent by the grill or for quick weeknight dinners when you want something new to try.
Want more side dish ideas? Check these out: