If you're looking for an easy pork dry rub recipe that delivers great flavour every single time, you're in the right place! This homemade pork dry rub recipe is one that I've been using for years and I use it for so many different recipes – not even just for pork!
There's nothing quite like the mouthwatering aroma of slow-cooked pork wafting from the grill on a warm afternoon.
But what truly transforms a good piece of pork into a memorable meal is the perfect dry rub. My ultimate Pork Dry Rub Recipe that will take your BBQ game to the next level.
Why Use A Dry Rub On Your Meat?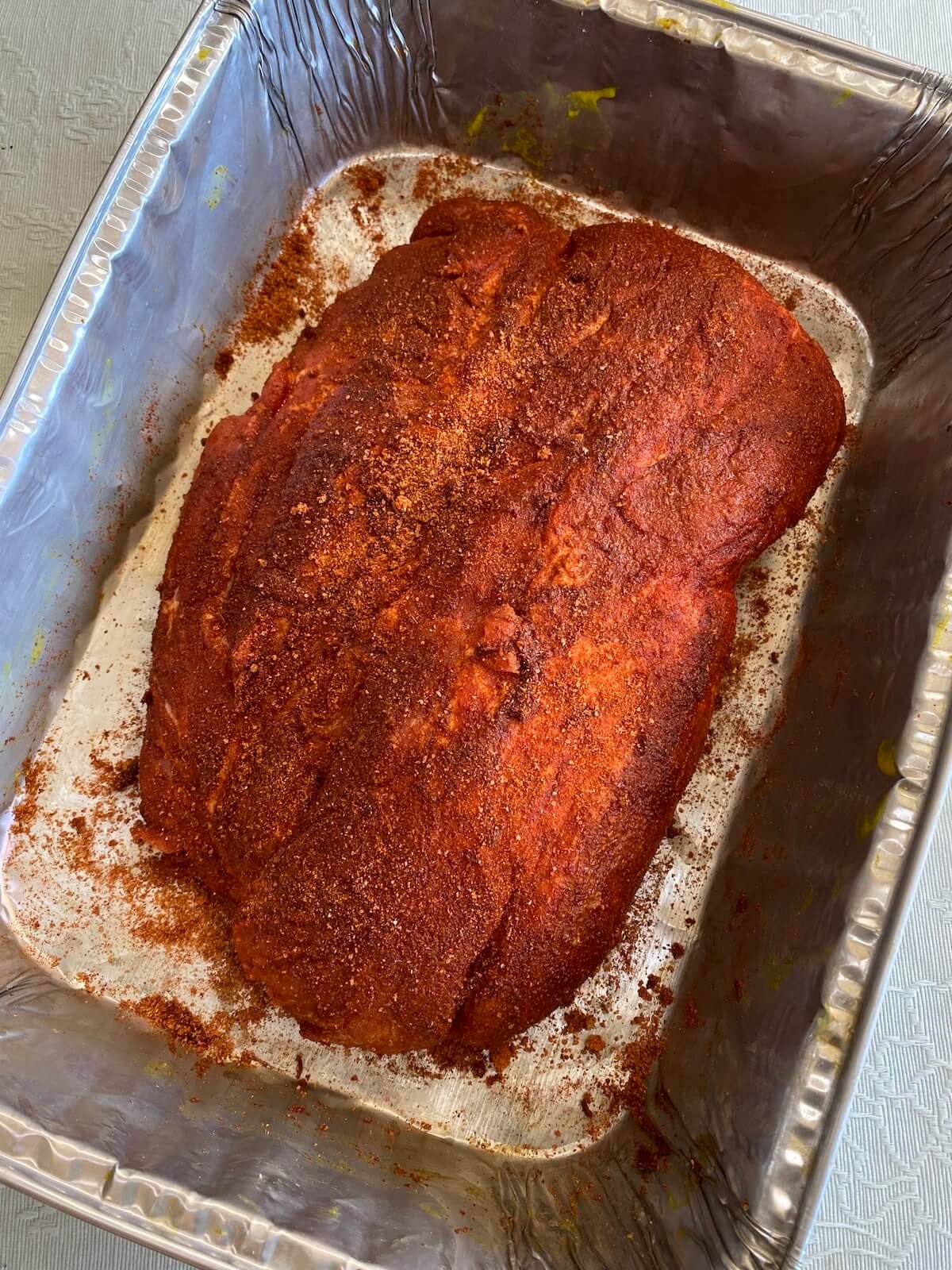 A good dry rub is a game-changer in the world of BBQ and smoking meat.
It forms a crust on the meat that locks in the juices and infuses it with flavour.
The right balance of sweet, smoky, and savoury can elevate a simple piece of pork to a taste sensation. And that's always our goal, right?
The Ultimate Pork Dry Rub Recipe
This Pork Dry Rub Recipe is a balance of flavours that complements pork beautifully.
The sweetness of brown sugar, the smokiness of paprika, and the punchy flavours of garlic, onion, and mustard powders will make any cut of pork even tastier!
The salt brings out the natural flavours of the pork, while cracked pepper adds a kick of heat.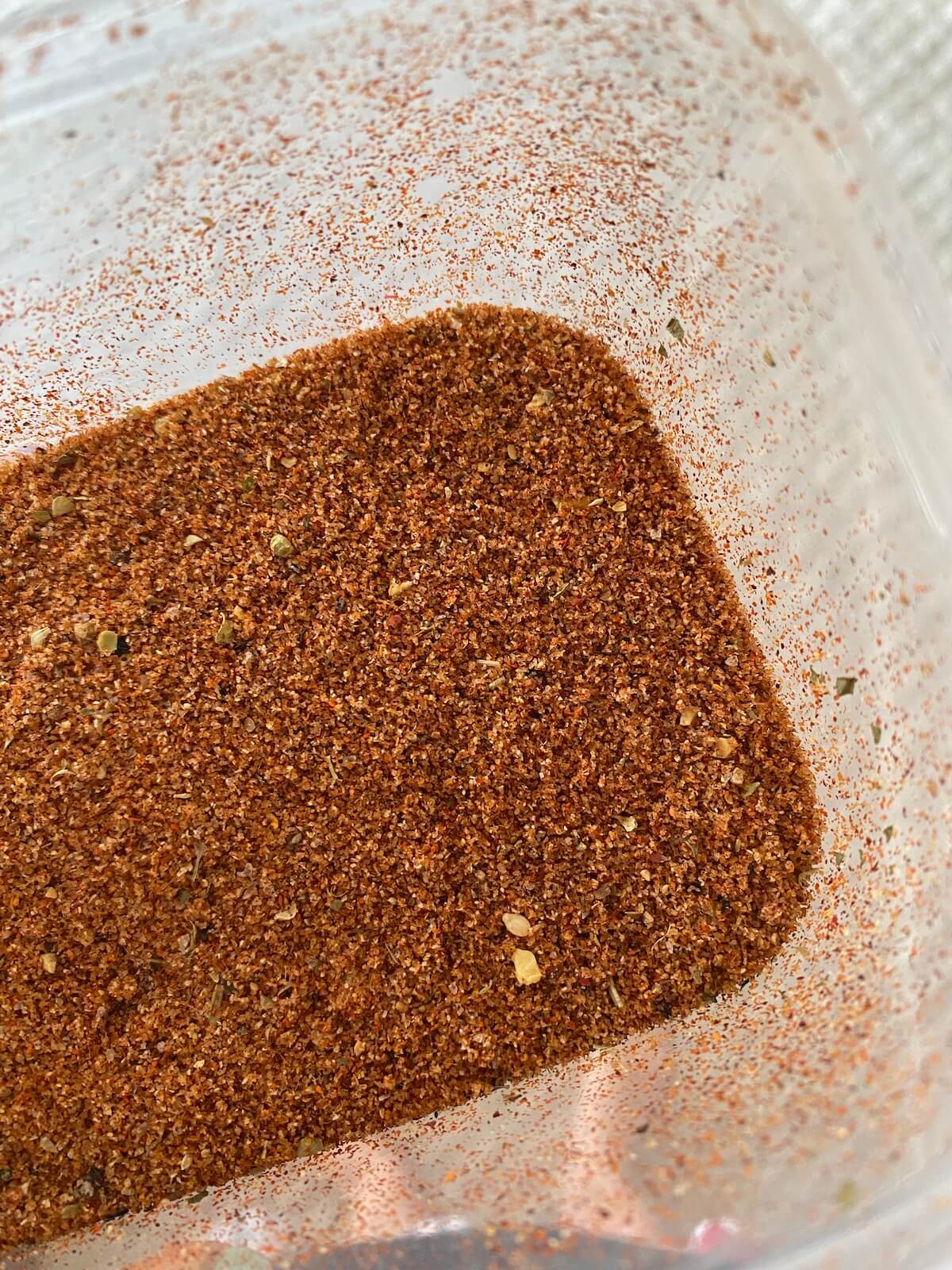 Pork Dry Rub Ingredients
Here's what you'll need to make your own homemade pork rub:
4 Tablespoons of Smoked Paprika
4 Tablespoons of Brown sugar
2 Tablespoons of Garlic Powder
1 Tablespoons of Onion Powder
1 Tablespoon of Mustard powder
4 Tablespoons of Salt
4 Tablespoons of Cracked pepper
How To Use The Pork Dry Rub
To use this dry rub, simply mix all the ingredients together in a bowl.
Pat your pork dry with a paper towel to prepare.
Use a binder such as mustard, barbeque sauce, olive oil, sweet chilli sauce or buffalo sauce for extra kick.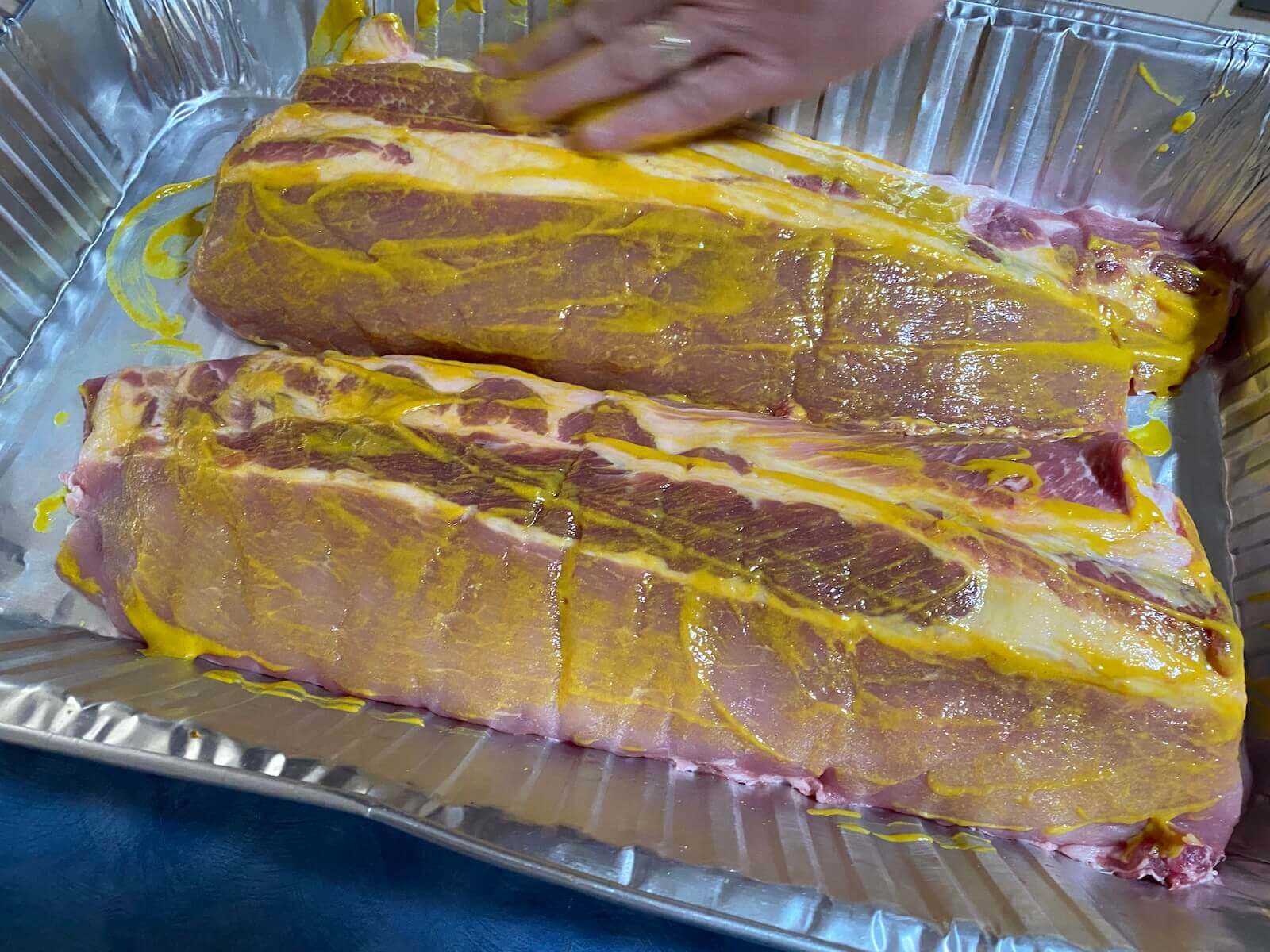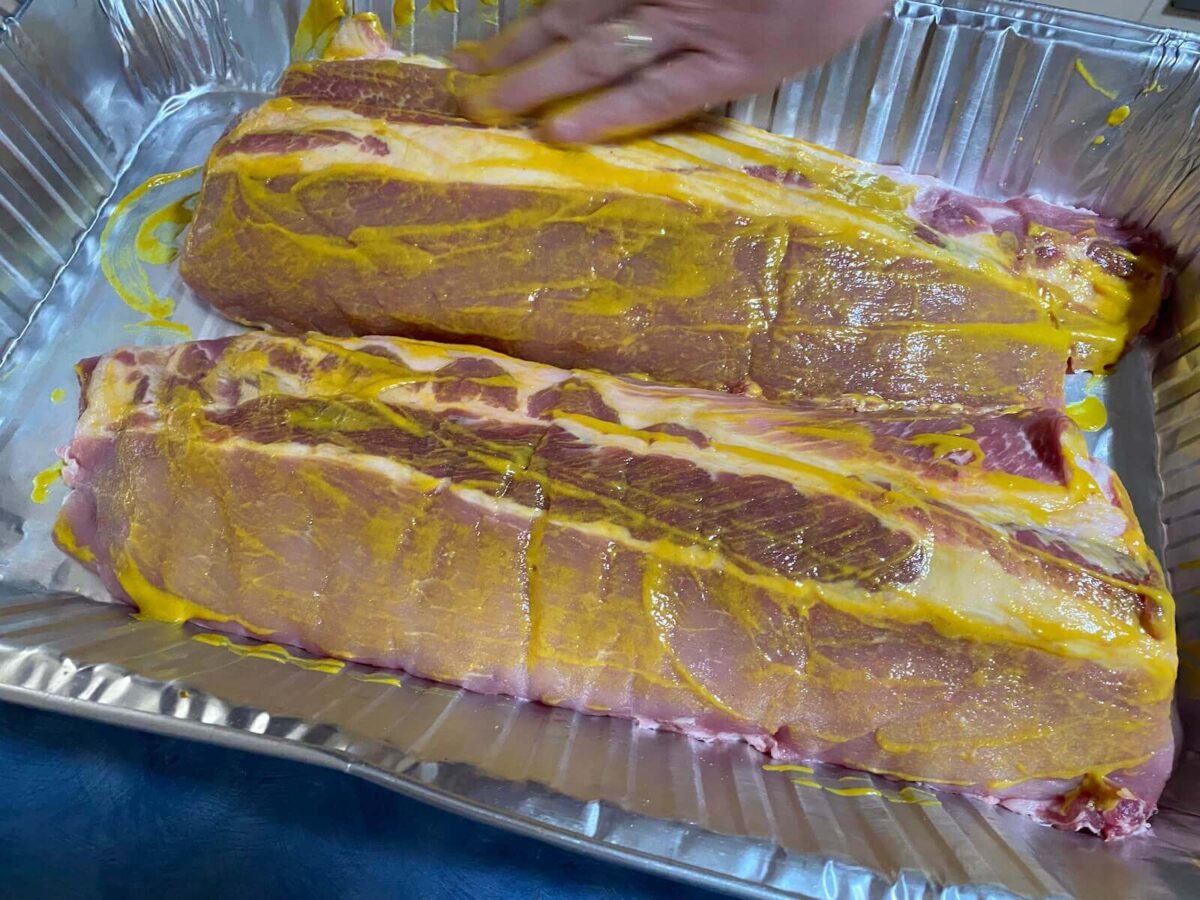 This ensures your dry rub sticks to your meat. It also enhances the flavours.
Then liberally apply the rub all over, making sure to cover every nook and cranny. Let the pork sit for at least an hour, while you prep your smoker or BBQ ready for cooking.
This pork dry rub is good for pretty much any pork recipe. Here are a few ideas:
Pork ribs
Pork chops
Pork shoulder butt
Pulled pork
How To Store Homemade Dry Rub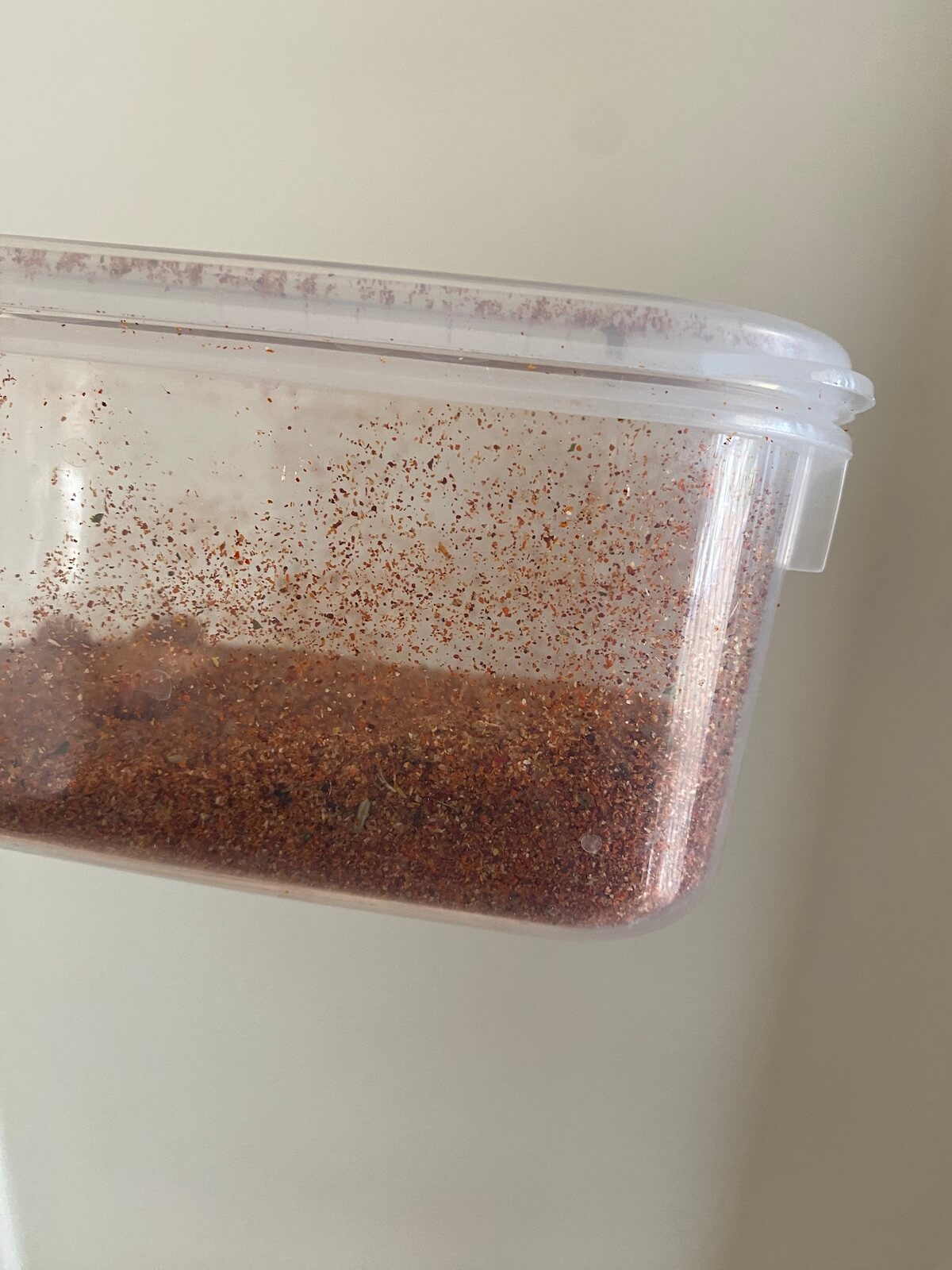 If you want to save yourself time, you can match a large batch of this dry rub for pork, instead of just a single-use serving.
Just multiply the quantities to suit how much you want to make, for example, use 4 or 8 times the quantities noted above. Then mix the ingredients as normal.
Store your homemade pork dry rub in an airtight container and use it as needed.
Conclusion: Best Pork Rub For Smoking
This Pork Dry Rub Recipe is a secret weapon for any BBQ enthusiast. It's easy to prepare and packs a flavourful punch that will make your pork dishes taste great. This is an easy go-to and one I use often in a variety of pork (and other) BBQ and smoker recipes.
Try it with these recipes: